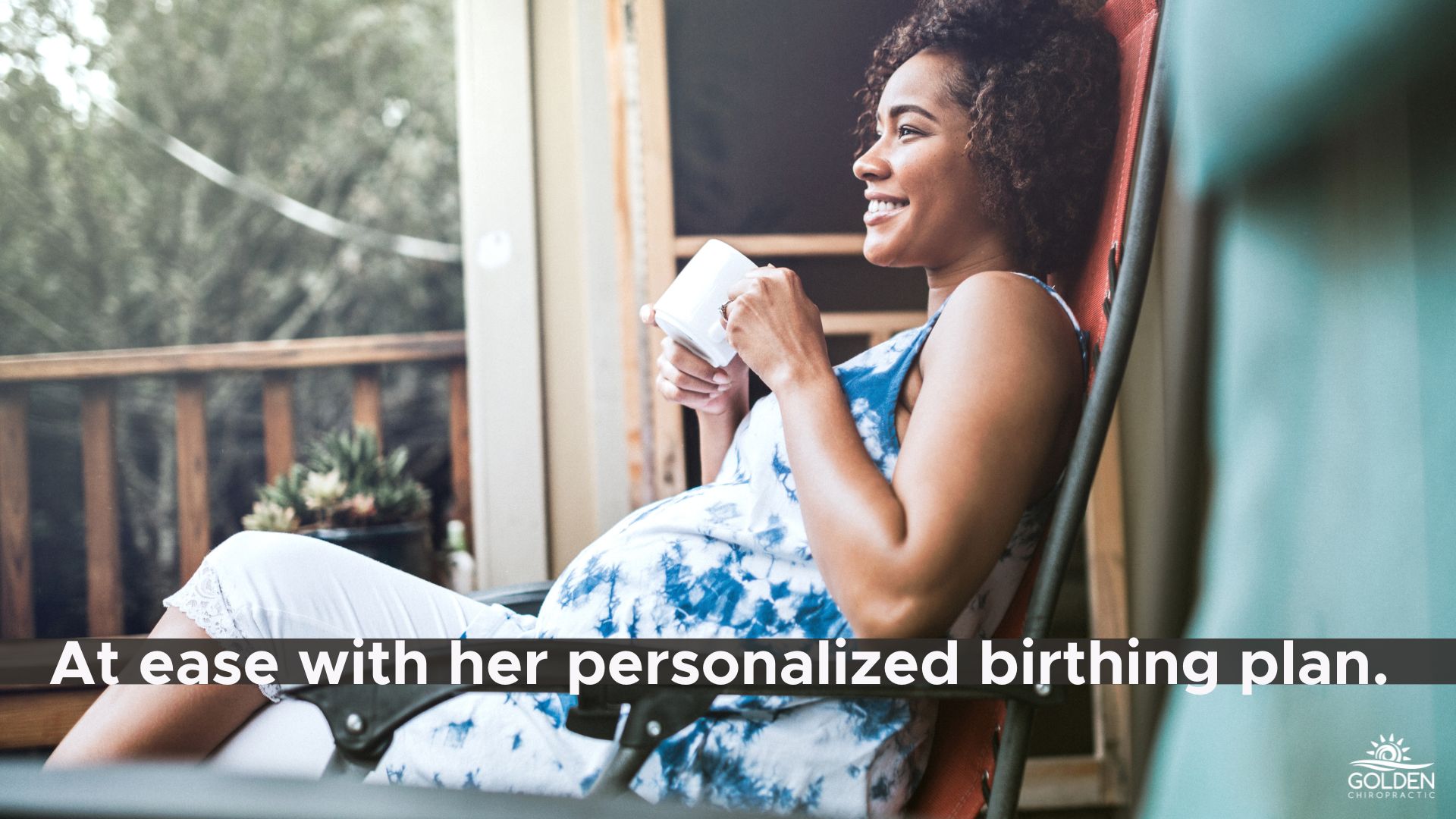 06/08/2023 by Dr. Michaela Peterson
Your Perfect Birth Plan, Step-By-Step
Pregnancy comes with immense joy and anticipation, but it can also bring on stress and uncertainty. Expectant moms have to decide on so many things: healthcare providers, prenatal care, birthing options and more. It can be overwhelming. That's why we tell those who are expecting to develop a birthing plan. It can really help you make decisions that are right for you. 
We've found that both first-time and experienced moms who develop a personalized birth plan experience less stress. When your birth plan aligns with your unique needs, it ensures that your preferences are honored, no matter how your pregnancy goes.
Step 1: Educate yourself.
To figure out what's right for you, take a little time for self-education. 
Take childbirth classes.

Learn about different birthing techniques, pain management options, and the stages of labor

Read books.

Learn about various approaches to childbirth

Listen to podcasts.

Find experts who share their wisdom and personal stories (Dr. Goldi's podcast has quite a few)

Talk with friends and family.

Those who have already experienced childbirth can provide valuable perspectives 
Exploring diverse resources helps you make informed decisions. By discovering the options that resonate with you, you'll create a birth plan that aligns with your values.
Step 2: Research local providers.
Once you've explored other's birth experiences and beliefs, it's time to explore your birthing location and healthcare provider options. Seeing what's out there can help you feel safer and more supported.

Birthing location:
Hospitals

have advanced medical technology and immediate access to medical interventions if necessary. They also have a full range of medical professionals: obstetricians, nurses, anesthesiologists and neonatologists

Birthing centers

provide a more intimate and home-like atmosphere. These centers are typically staffed by midwives, focusing on natural birthing and personalized care

Home birthing

offers the familiarity and privacy of your own home. You can include loved ones, a midwife and/or a doula to provide support
Healthcare providers:
Obstetricians (OBs):

medical doctors who specialize in pregnancy, childbirth and postpartum care. OBs are well-equipped to handle high-risk pregnancies and complications

Midwives:

trained healthcare professionals who provide holistic and personalized care throughout pregnancy and childbirth. They emphasize the natural process of birth and typically have a more hands-on, intimate approach

Doulas:

non-medical professionals who provide emotional, physical and informational support. Doulas work with you during pregnancy, labor and postpartum. They help create a calm and empowering birth experience
Complementary therapies:
Chiropractor:

maintain alignment, relieve discomfort during pregnancy, and promote ease during the birthing process

Acupuncturist:

pain relief, relaxation and energy balance throughout pregnancy and labor

Massage therapist:

muscle tension relief, reduced stress and enhanced well-being during pregnancy 
Step 3: Establish your preferences.
Everyone's birthing experience is unique. It's important to consider what feels best to you. Reflect on your values, desires, and cultural or religious beliefs. Consider:
Pain management:

epidural or alternative pain relief methods like breathing techniques or hydrotherapy? What is your pain tolerance? What is your desired level of medical intervention? 

Delivery options:

pushing positions, who you want in the room during labor, and atmosphere or ambiance requests

Interventions during childbirth:

episiotomy, induction, and external cephalic version (ECV) for breech presentation should all be discussed with your chosen providers

Postpartum interventions:

immediate skin-to-skin contact, delayed cord clamping, vaccination, and circumcision
Your birth plan is your tool to help guide your healthcare team. Tailoring your plan to align with your personal beliefs will bring more ease to your pregnancy and childbirth journey. 
Step 4: Write it down.
Format your birth plan so that it is clear, concise, and easy to navigate. 
Keep it to one page

so it can be quickly reviewed and understood during your labor and delivery 

Use bullet points:

Make it easy for healthcare providers to scan and locate specific information 

Use highlights and titles:

Draw attention to critical details that you want followed

Keep it concise:

Focus on the most important aspects

Group related topics:

Use headings for sections like pain management, delivery options, interventions, and postpartum preferences
Step 5: Discuss your plan with providers.
Schedule a prenatal appointment with your provider(s) and ask for their thoughts on your plan. They can provide guidance and clarity on certain requests, and let you know the feasibility based on your specific pregnancy case.
Step 6: Stay open and flexible.
Despite the best-laid plans, unexpected situations may arise that require flexibility and adjustments. It's crucial to approach your birth plan with an open mindset: the ultimate goal is the health and safety of both you and your baby.
By staying open to necessary changes, you allow your healthcare team to make informed decisions.  Medical professionals are trained to assess and respond to any complications or emergencies, so it's best to allow space for their expertise. 
Take the time to develop a thoughtful birth plan.
Your birth plan is a valuable tool that allows you to express your desires and preferences for your labor and delivery. It empowers you as an active participant in your birthing experience, and fosters open communication with your healthcare providers. 
Most importantly, your birth plan is a roadmap for your healthcare team to provide you with a safe and joyful birthing experience. 
Are you pregnant and experiencing pain in your pelvic bones, muscles, wrists, arms and/or ligaments?
Chiropractic care can help. Our Aptos chiropractors are trained in techniques specific to pregnancy. We specialize in RockTape support, the Webster Technique, and pregnancy-related carpal tunnel. 
Make an appointment online and get relief (and lots of support, too!). 
Curious about chiropractic care throughout all stages of your pregnancy?
Read our post on Prenatal Chiropractic Care by Trimester for a thorough overview. 
Feed