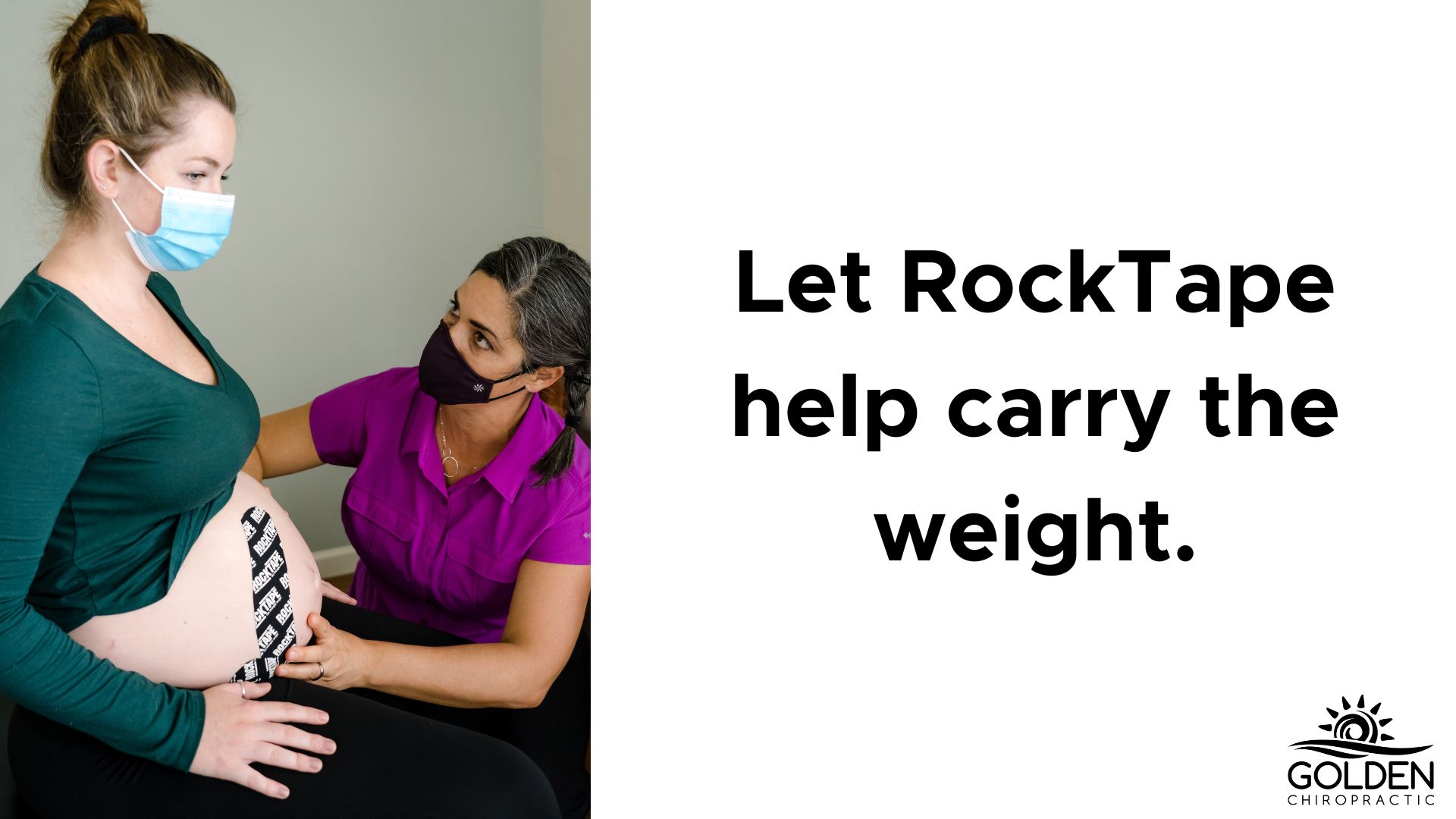 05/02/2017 by GOLDI JACQUES-MAYNES
Chiropractic and RockTape Support Pregnancy
Many of our pregnant patients say they feel more energized, get better sleep, and show up better in other areas of their life when they are adjusted regularly. They also feel better when they are getting support for their musculoskeletal system through proper taping techniques. 
Pregnancy is a Tough 40 Weeks on a Woman's Body.
Considering the physical, hormonal and emotional changes that occur, pregnant women need a lot of support. Many women experience a sore and fatigued back from the biomechanical stress of carrying the extra weight. Others experience pain in their arms, wrists, or pelvic girdle.
Chiropractic adjustments and RockTape can help.
RockTape has created many different taping protocols with the goal of easing the pain and stress on the pregnant body. Swollen feet? RockTape can help. Sciatica? Plantar Fasciitis? Rib Pain? RockTape can help.
Download Your Taping Instructions Here.
Need help learning the appropriate technique for your condition? Make an online appointment, and we'll teach you how!
Sometimes you need more than RockTape. 
Chiropractic treats common pregnancy-related conditions.
Even when you are doing all you can with pregnancy self-care, your body may develop aches and pains in your back, your pelvic girdle, or even your arms and wrists!
Our chiropractors here in Aptos are well-trained in supporting the aches and pains of pregnancy. Below you will find articles on how our doctors can help ease your pregnancy, birthing, and postpartum stages. 
Prenatal Chiropractic Care by Trimester
Webster Technique: Preventative Care for Pregnancy
Walk Away from Pelvic Pain with Non-Invasive Treatments
Your Perfect Birth Plan, Step-By-Step
Feed