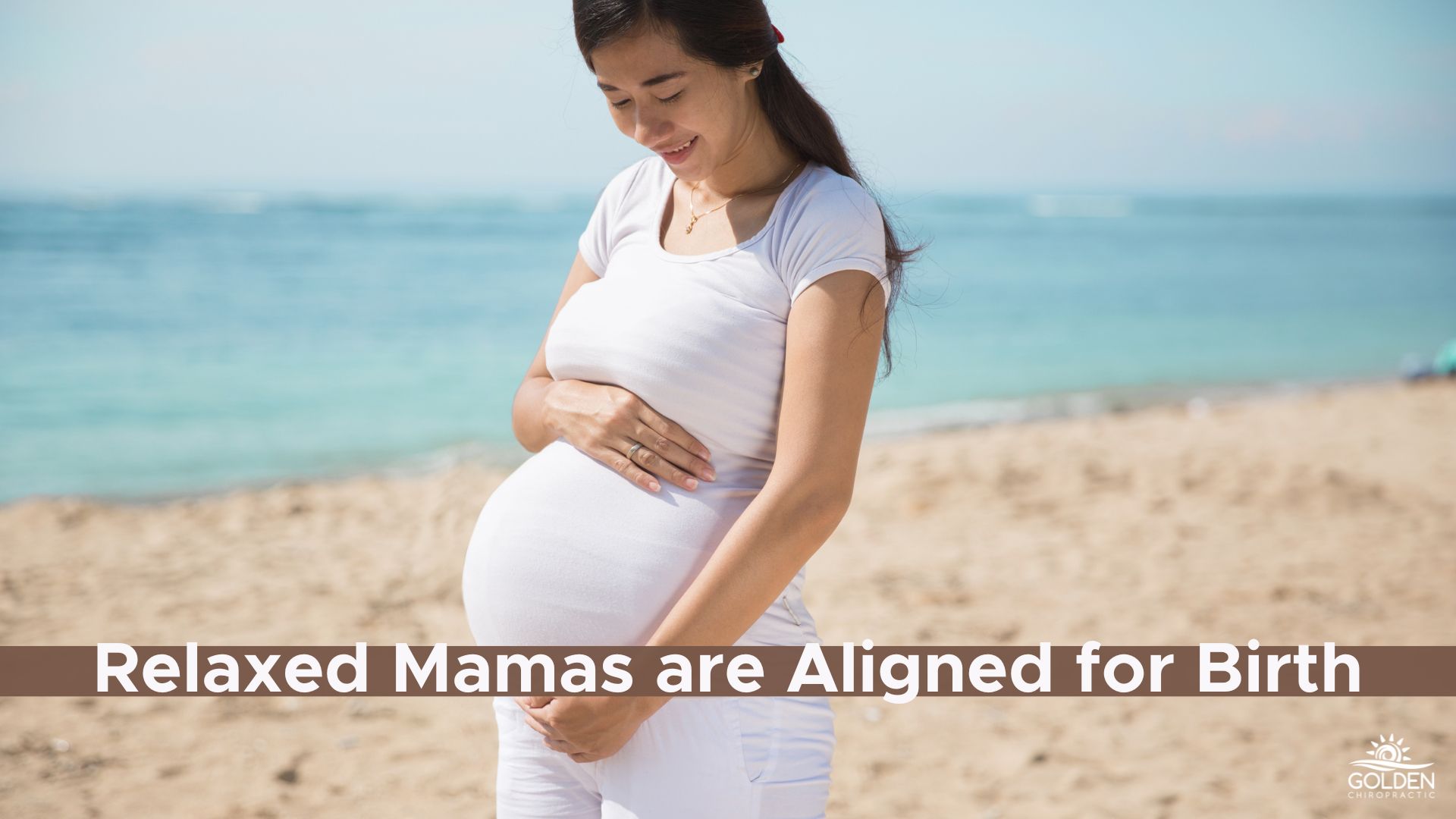 10/19/2023 by Dr. Goldi Jacques-Maynes
Helping Babies Turn Around: Spinning Babies® for Breech Positions
Pregnancy often comes with discomforts, like low back, pelvic joint, and groin pain. Your pregnant body's rapid adjustments during pregnancy can cause tension, spasms, and nerve irritation. 
These pregnancy-related conditions often lead to imbalance and significant discomfort. They can also lead to birthing difficulties like breech positioning if your baby can't move into the ideal position. 
Spinning Babies techniques help ease anxiety about your breech baby.
Having a baby in a breech position can cause significant stress and anxiety. The breech position introduces potential complications to the birthing process. Parents often worry about the health and safety of both the mother and the baby, and whether a cesarean section will be necessary.
When it comes to breech presentations, our primary goal is to help our pregnant patients prevent cesarean sections. That's why our doctors have studied and practiced the Spinning Babies® method.
Dr. Goldi first took an interest in "Spinning Babies" when a close friend experienced the breech position. 
Dr. Goldi attempted to balance her friend's pelvis and make adjustments, but wasn't successful in balancing the pelvis to allow the baby to turn. She decided to enroll in various courses related to pregnancy to expand her expertise in this area.
Dr. Goldi found the Spinning Babies®, Webster Technique, and Dynamic Body Balancing Craniosacral Unwinding trainings, and has since helped many pregnant patients with encouraging their baby to move into the ideal birth position.
Over time, Dr. Goldi mastered these gentler techniques for aligning and balancing the pelvis, and is now able to help babies "spin."
What does it mean to help babies spin?
"Spinning Babies" is an approach that focuses on helping babies rotate naturally in and above the pelvis.
Instead of forcing things, "spinning" supports the baby's natural movement and rotation. Spinning babies focuses on facilitating, not manipulating, the baby's position.
How does the Spinning Babies method work? 
Spinning Babies® has three guiding principles to help your baby find a more beneficial birthing position:
Balance: This principle ensures the comfort and effective functioning of pregnant bodies. The balance principle addresses:


Signs of misalignment
Issues with muscle tone

Gravity: Let gravity do the work, gently


This natural force assists babies in settling into the right position

Movement: Keeping the pelvis mobile and in balance. Supporting movement:


Allows your pelvis to open up optimally
Ensures a full range of motion across all four pelvic joints
What techniques help babies move into a better birthing position?
Depending on the what's happening in your body to cause discomfort or breech position, we may use one or more of these Spinning Babies techniques:
Why you may need it:
You could need relaxation or enlivening of your:
Lower back muscles
Buttocks muscles
Pelvic floor muscles
Sacrum
Hip joint
The benefits:
Enhances the function of your muscles, ligaments, and joints
Eases and supports your labor progress
Promotes your sacral mobility
Activates your parasympathetic nervous system to aid in rest and repair
How we do it:
We'll jiggle for several minutes in the area where you need relaxation
After your tissues soften and the area relaxes fully, we find a new spot and continue to jiggle until you're completely relaxed
Why you may need it:
You are experiencing back pain, hip pain, or tailbone pain
You need untwisting of ligaments to your lower uterus and cervix that may be wound up
The benefits:
Creates space within your lower uterus
Promotes alignment and balance in your supporting ligaments
Supports a more comfortable and efficient labor process
How we do it:
We'll guide you through a series of motions that may include:
Kneeling: We'll help you kneel on the edge of the exam table
Inverting: With our guidance, you'll lean forward, lowering your upper body so that your head is positioned below your hips
Breathing: Throughout the process, we'll remind you to take deep, calming breaths
Swaying: At different points in the process, we may help you move your:


Legs in a gentle, side-to-side motion, similar to a mermaid's tail
Hips, if comfortable
Spine in gentle undulations
Why you may need it:
You are experiencing pain from a tight or twisted pelvic floor
You need more pelvic mobility
You're experiencing muscle spasms
The benefits:
Facilitates a more comfortable and spacious position for your baby
Can lead to a smoother birthing process
How we do it:
With our support, you'll go through these motions:
Begin by lying on your side on the exam table
Adjust your hip closer to the table's edge
Straighten one leg, then gently lift the other, allowing it to hang
Wait for the body to naturally adjust and relax
Switch sides to ensure balance
Finish with a brief walk around the clinic for comfort and alignment
We've seen babies move into a better birthing position by using these techniques in our clinic. While the breech position can bring about feelings of uncertainty, many people find hope for a natural birth experience once they learn and practice Spinning Babies' techniques with our guidance.
Concerned about your baby's position in the womb?
The anxiety of a breech baby, combined with the other pressures of pregnancy, can be an overwhelming experience. The good news is that Spinning Babies' techniques can help.
Schedule your online appointment to see one of our chiropractors specializing in pregnancy here in Aptos.
Want to learn more about chiropractic care throughout pregnancy?
At Golden Chiropractic we want you to have a safe and smooth birthing experience. That's why our doctors are trained in various methods that help align and relax your pregnant body. 

If you want to learn more about how chiropractic care can help you during your pregnancy, start with this blog post. 
Feed