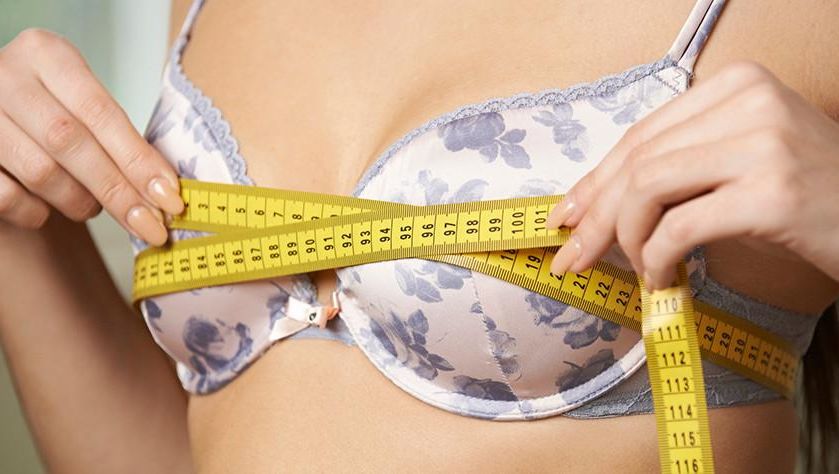 06/07/2018 by Dr. Goldi Jacques-Maynes
10 Signs You Are Wearing the Wrong Bra
If you're like most women, you rip that bra off the moment you walk in your door. Straps falling off, underwires that dig in, shoulder pain, back pain, breast pain— we know our bra is there throughout the day, and not for good reasons.
There are many poorly designed bras on the market. Most women have learned to accept that bras are uncomfortable. Women, you've been misled.
Your bra discomfort and bra pain often come from improper sizing and style for your body type. Change your bra, eliminate bra pain.
Bra pain and discomfort are not normal.
Let's be honest – pain and discomfort make our lives harder. Chronic pain puts us in a bad mood, and bad bras cause chronic pain. They add to our stress, and have negative impacts on our work and our relationships. Bad bras also create medical issues. So many women suffer with chronic neck and shoulder issues that physicians often suggest better fitting bras.
Pain and numbness across the back of your neck and shoulders is never okay. Neither is a sense of burning pain behind your chest strap. Pain is not normal. Pain needs to be addressed.
Are you wearing the wrong bra size?
A 2008 STUDY found that 80% of women were wearing the wrong size bra. Unless you are in the lucky 20%, you probably are wearing the wrong bra size. Bra pain and discomfort are clues that will help you find a better fitting bra.
10 signs you are wearing the wrong bra —
Your straps keep falling off your shoulders.

If a bra fits correctly you should only be able to pull the straps about a half-inch to one inch above your shoulder.

You have spillover at the top, sides, or bottoms of your cups.

Your whole breast should fit comfortably in each cup.

Your chest band rides up your back.

Your bra should be snug, so that it hugs your torso and rests parallel to the floor.

You have indents across your shoulders from your bra straps.

Your bra isn't supportive enough, and your straps are taking up the slack and digging into your shoulders.

Your cups are wrinkly or baggy

. Your cup is too big.

You are using the last hook of your bra strap.

You should purchase a bra with the chest band on the middle hook to allow for stretching over time.

The underwire is digging into your breast.

You need a larger cup size.

The center of your chest band lifts away from your chest.

The center gore (the part of the bra in-between the cups) should rest against your body without gapping.

You have back fat.

 It's not back fat, it means your band is too tight or improperly fit and it's digging into your skin.

You have different sized breasts

. Get a fitting for the correct style of bra and always fit the larger breast. If there's an extreme difference, a good fitter can provide bra inserts to backfill for the smaller breast.

You have neck, back, or shoulder pain.

Ok we lied, there are 11 signs of a bad bra. Your body is talking to you. You need to listen. You may not have the right fitting bra. As always, if you are in pain, come see us. 
Schedule an appointment with a bra fit specialist in your area if you have any of the issues above. If you are local to the Santa Cruz area, I recommend local bra fitting consultant,  Lisa Cecchettini at Bridal Veil Fashions. Lisa is certified to help with post surgical bra fitting for mastectomy and reductions.
Self-care includes getting the right bra.
Self-care means adding beneficial things to your life, and eliminating things that are detrimental. Maybe you never thought of adding, "Get sized for a bra," to your list of beneficial activities. But if less pain and more wellness are your goals, bra sizing should be on your self-care list.
Experiencing neck, back, or shoulder pain? 
Our Aptos chiropractors can help. We can even help you figure out if a bad bra is your problem. Book your appointment online. 
Feed