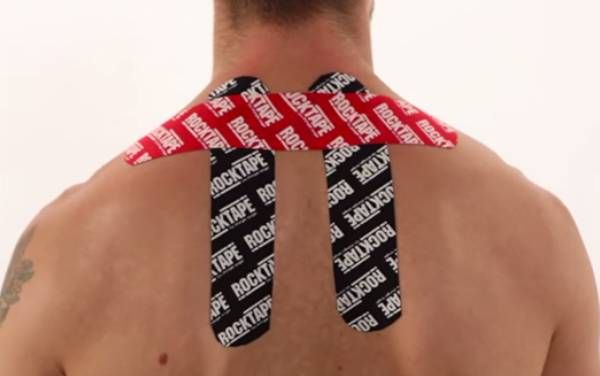 08/10/2016 by GOLDI JACQUES-MAYNES
How Does Rocktape Help With Textneck?
More and more we're seeing cases of Text Neck, and while we can help ease your pain while you're in the office, we can't be with you all day, everyday, reminding you to work on correcting your technology-induced postural deterioration. That's where RockTape comes in. Once you're taped correctly, RockTape will remind you to stop…
RockTape will remind you to stop slouching. RockTape begins to stretch as you begin to slouch. When this happens, you'll feel a change in pressure on your skin, and then return to a more healthy posture.
Today improving your posture has never been more important. In an age where technology use affects the way we sit, stand, and slouch, postural deterioration has become the cause of many of our pain-based symptoms, including headaches, joint pain, and persistent muscle pain.
The simple solution to remind yourself to correct your posture is to be taped correctly. We can show you how in our Aptos office. We recommend THE NECK H APPLICATION to help you avoid the posture-induced pain we are seeing more of as technology takes over our lives.  DR. GOLDI is a certified RockDoc. Ask us how RockTape could work for you.

Call us at 831-661-5577 today to set up your RockTape consultation. 
Feed