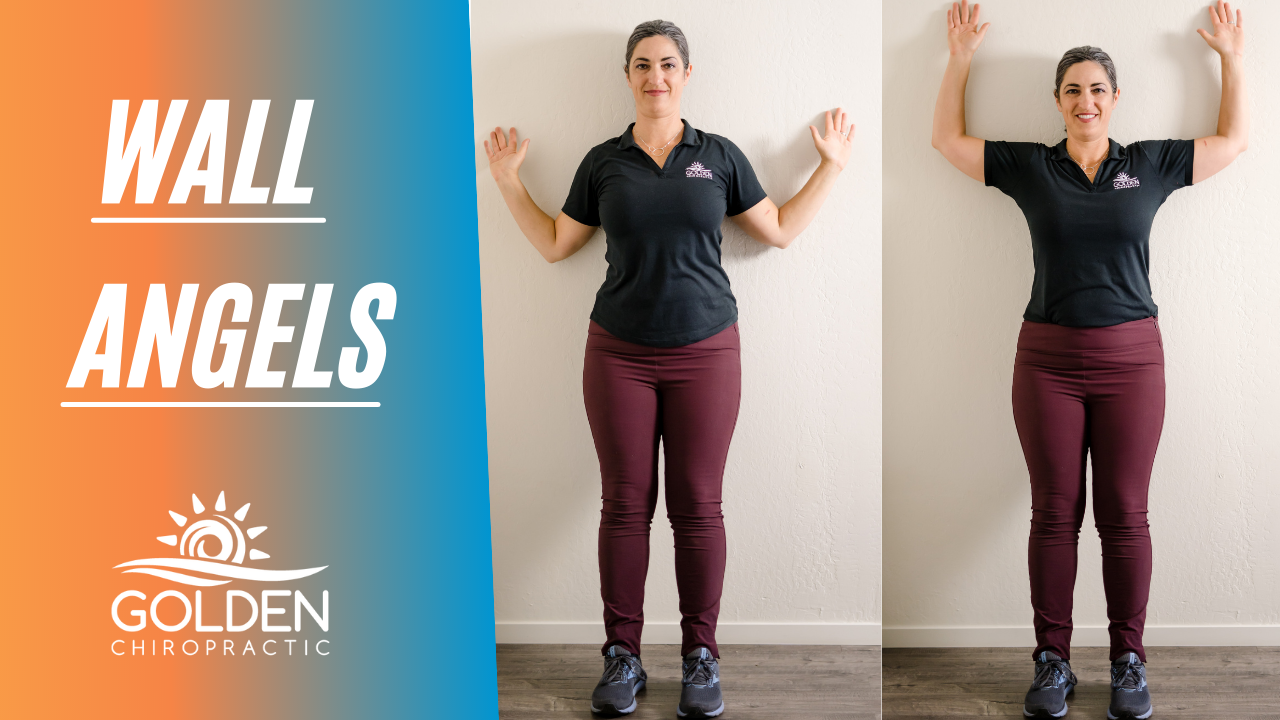 04/06/2021 by Goldi Jacques-Maynes
Get Unstuck from Your Computer — Do Wall Angels
Making snow or sand angels when you were a kid was fun. It was also great for preserving some range of motion in your arms, shoulders, and side body.
Long hours spent on a computer, even with proper ergonomics, still has a negative effect on your body.
When we type, we've got our arms down with our elbows tucked close to our sides for hours. Our arms, backs, shoulders, and sides need more activity in other directions to stay out of pain and keep a healthy range of motion. 
Wall Angels are a great exercise for people who sit in a desk and/or experience upper back tightness from bad posture. By doing this exercise, you will increase your shoulder mobility and reduce neck and shoulder pain.
You just need a wall and arms to get your body moving and stretched out. 
Video — how to perform Wall Angels
Learn better by reading? Click here for written instructions.
Feed