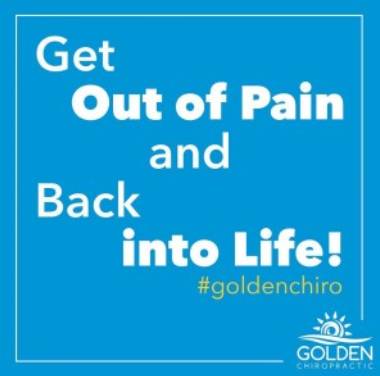 03/21/2016 by GOLDI JACQUES-MAYNES
You're in Pain, and It Doesn't Have to Be That Way
You're in Pain, and It Doesn't Have to be That Way   I get that your body hurts.   I get that you don't bounce back from those mountain bike crashes like you used to. I get that it doesn't feel good when you wake up, that rolling out of bed causes lower back pain  that it's hard to tie your shoes because your spine just doesn't bend that way anymore. I feel your pain when you describe the dull ache in the small of your back, the sharp pain in your hip when you bend over or twist. I've felt the sharp stabbing pain of a rib out of place. Neck pain, low back pain, and shoulder impingement pain. I've had all of that...
But it doesn't stop me, not forever. My secret: self care. Truly, it's something I've done for myself for years, but I recently attended a talk by my friend SANDY SHAW and she said that PRACTICING SELF-CARE IS BEING SELF-RESPONSIBLE.
My mom taught me about self care and taking care of my body. I experienced so much stress and tension while attending UCSC, that I ended up having neck muscle pain and couldn't turn my head or look over my shoulder. She sent me to a chiropractor and immediately after the chiropractor adjusted my neck, I felt better. This neck pain remedy made me a true believer in the investment of chiropractic as a form of self care.
When I entered the working world, I worked as a molecular biologist for a pharmaceutical development company. My hand and wrist ached from the repetitive strain of working in a laboratory. I started to get numbness and tingling in my hands. The chiropractor fixed that. I was a new college grad and didn't have a proper mattress. So naturally, I threw my low back out, which caused severe back pain. Again, the chiropractor got me back to a place where movement was easier and advised me on getting a new mattress. A chiropractor's ability to identify these low back pain causes helped me learn to take care of myself better, in many facets of my life.
In my 20's, I learned to mountain bike and then to snowboard, and I crashed quite a few times. As I've grown further into adulthood, I've had two kids, packed on some weight, and let myself get out of shape. About five years ago I suffered a low back injury in the garden; I have suffered from sciatic nerve problems and leg pain from a disc bulge ever since. I once again made a very conscious decision to treat my back injury just like all of the other injuries I've had: I went to the chiropractor. I got adjusted regularly and I did the prescribed back pain exercises and stretches. For a season or two I gave up the activities that made the pain worse. Little by little I started walking, swimming, and strengthening my core. This winter I finally felt ready to start pushing myself again and I learned to ski.   I also started working out APTOS CROSS FIT which taught me about functional fitness and strength training. Now I feel strong and healthy! 
I work hard and I play hard, and chiropractic care keeps me moving.

This inspires me to treat others and teach my patients how to care for themselves. I want to be your chiropractor and become an integral part of your self-care routine. I know self care works, and I know self care is the only way to thrive.
As Sandy Shaw likes to say: "Self-Care is NOT selfish!". So go ahead, make us part of your self-care routine.
In health and vitality,
Dr. Goldi
Feed