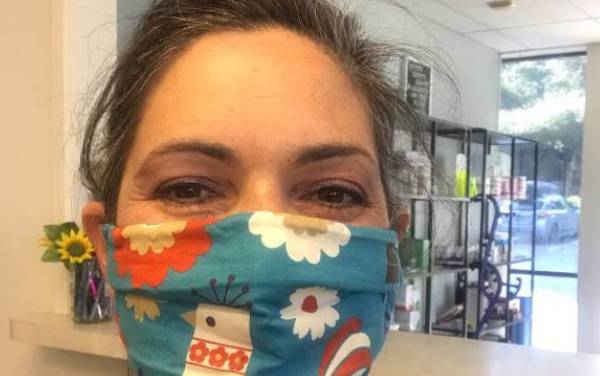 04/08/2020 by GOLDI JACQUES-MAYNES
WEAR A CLOTH FACE COVERING FOR SELF-CARE
At Golden Chiropractic, we're here to support your health. We've always prioritized your health and well-being above all else. That's why we are closely following the guidelines set by the CDC. Dr. Goldi is now wearing a Cloth Face Covering during treatment times. Click here for CDC  advice on the use of Cloth Face Coverings to…
AT GOLDEN CHIROPRACTIC, WE'RE HERE TO SUPPORT YOUR HEALTH
We've always prioritized your health and well-being above all else. That's why we are closely following the guidelines set by the CDC. Dr. Goldi is now wearing a Cloth Face Covering during treatment times. Click HERE FOR CDC  ADVICE ON THE USE OF CLOTH FACE COVERINGS to help slow the spread of COVID-19, as well as three methods (sew and no-sew) for making your own face covering. 
DURING THESE TIMES OF UNCERTAINTY AND STRESS, PLEASE PRIORITIZE SELF-CARE AND COMMUNITY-CARE.
Sometimes caring for your community is also self-care. Staying home if you are feeling unwell helps everyone slow the spread of the virus. If you have recently travelled abroad, or have been in contact with someone who is unwell, please practice social distancing. Reducing the spread of the virus helps you, me, and the entire community.
SO LONG AS DR. GOLDI IS FEELING AWESOME, WE WILL REMAIN OPEN FOR BUSINESS.
We are still here to support both your mental and physical health. Patient care continues to be our priority. To help our patients during this time, we need our community to work together to stop the spread of the virus. We'll all feel a lot more healthy if we work together to reduce stress and increase community health.
Read about how OUTBREAKS CAN BE STRESSFUL.
 ——
Could you use some support calming down your Nervous System during these stressful times? SIGN UP HERE for the Free Self-Care is Healthcare 5-Day Challenge. Dr. Goldi will show you a simple way to feel less tension, stress and anxiety.
Feed