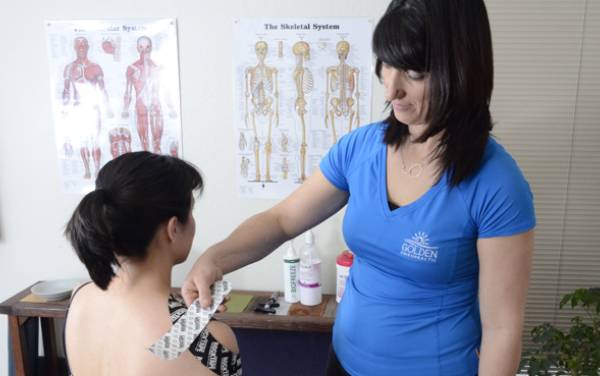 04/21/2016 by GOLDI JACQUES-MAYNES
We Love Rock Tape!
We LOVE Rock Tape!                   Darlene and Dr. Goldi Attended a Class on FMT Movability Last Sunday 
FMT MOVABILITY is a movement therapy and performance enhancement that creates simple and effective home care programs.
We learned the ' why' behind using balls, bands, rollers, and tape to help our patients achieve more mobility and more stability. 
We also learned to use movement assessment to determine whether your problem is related to movement or to stability.
We are so excited to bring our patients health through these diagnostic and treatment methods.
Feed