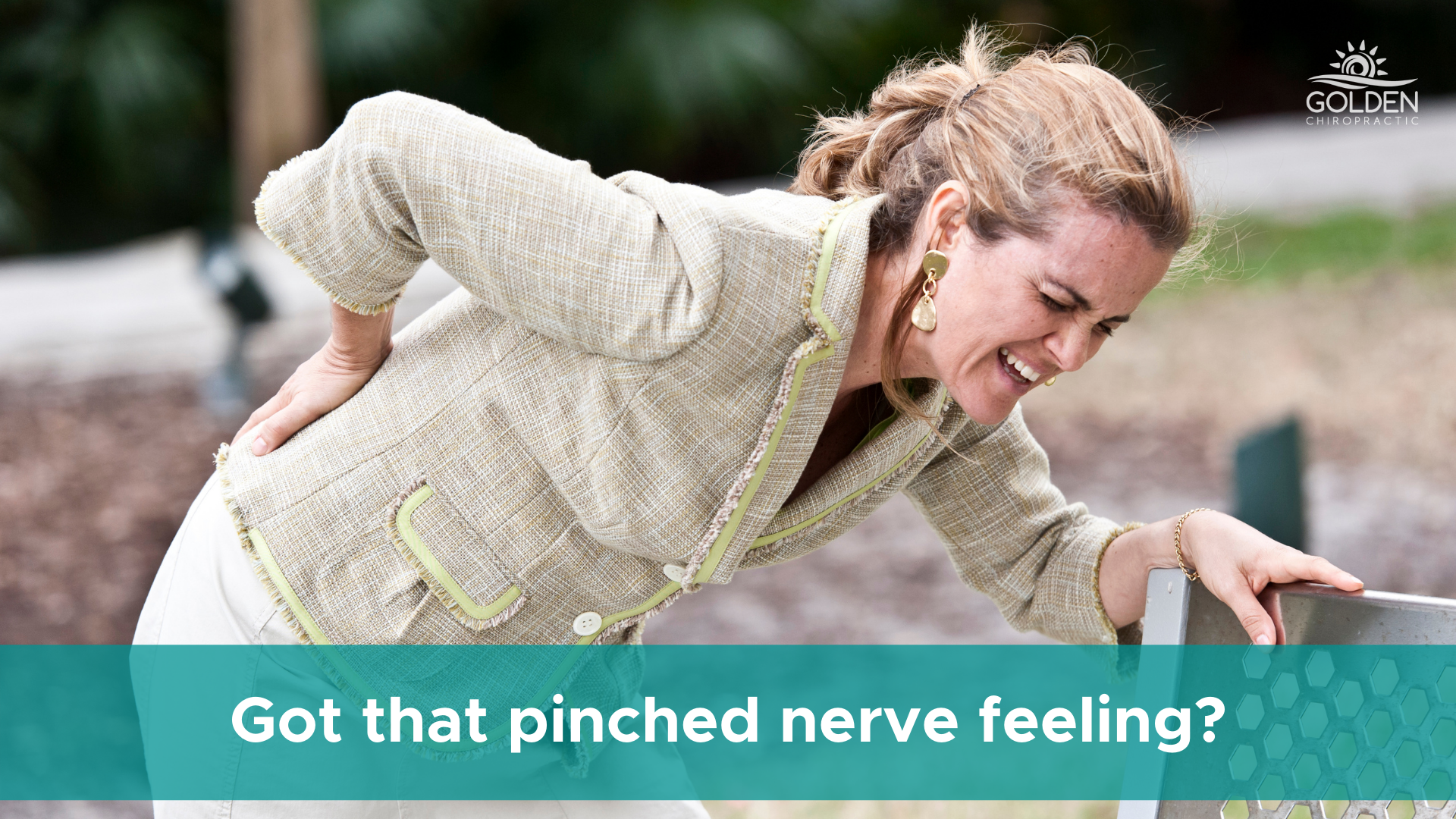 01/24/2017 by GOLDI JACQUES-MAYNES
Pinched Nerve? It's Likely Facet Joint Syndrome
Patients often come creeping across the lobby. They cling to the counter, leaning towards any surface of security. These patients are unable to stand up straight. These patients are in a lot of pain. They often tell me they think they have a pinched nerve.
But it's not a pinched nerve, it's Facet Joint Syndrome.
You may have Facet Joint Syndrome if —
You wake up with Moderate or Intense pain
The pain is in your Low Back and localized to one side
Everyone can tell your back is killing you because you're leaning over to the side
Its feels worse when trying to stand up straight
You are unable to lean, even slightly, the other way
There are several reasons this "pinched nerve" happens —
Improper lifting or sitting
Overexertion
Trauma
Anatomical spinal abnormalities
What's causing the back pain?
From a chiropractic perspective, your pelvis and lumbar spine are out of alignment. This means your joints don't move right, and/or the muscles in your low back are in spasm. In severe cases, there may be a disc bulge. It hurts a lot!
What's the best way to get rid of the back pain and spasm?
You may be tempted to take a pill.
It may be an over-the-counter (OTC) pain medication or non-steroidal-anti-inflammatory drug (NSAIDs). You may go to your Primary Care Physician or Urgent Care facility and get an injection for relief. You may also get prescriptions for narcotic pain medications and muscle relaxers.
But pain meds don't actually solve the problem.
These medications may take the edge off, but they don't address the underlying bone and muscle problems. If you choose this route, you may have to lay around for a week, unable to work, work out, or play with your kids.
This is how you recover faster.
You'll recover faster with stretching and back exercises — if you know what to do.
Immediate results come with chiropractic adjustments.
Adjusting dysfunctional spinal segments and relaxing affected muscles brings many patients immediate results. Many patients also see significant improvement in Active Range of Motion after the first adjustment.
Many patients report less pain, less spasm, and the ability to stand up straighter faster. They often stop needing as much OTC and prescription drugs.
The success of a chiropractic approach to Facet Joint Syndrome is documented in numerous research studies. Chiropractic has helped many patients avoid risky surgery.
Feeling that "pinched nerve" pain? Get out of pain faster and more safely by making an appointment for an adjustment online.
Feed