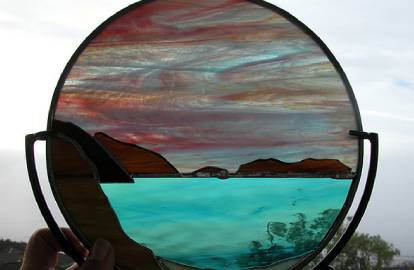 01/25/2016 by GOLDI JACQUES-MAYNES
Set Your Intentions – Then Make a Plan
Set Your Intentions – Then Make a Plan                     Call (831) 263-1324 to Make Your First Appointment of the New Year.   "If you are clear about your goals and take several steps in the right direction every day, eventually you will succeed. So decide…
"If you are clear about your goals and take several steps in the right direction every day, eventually you will succeed. So decide what it is you want, write it down, review it constantly, and each day do something that moves you toward those goals." -Jack Canfield
I LOVE THE NEW YEAR WITH ITS SENSE OF RENEWAL AND STARTING OVER.
I enjoy making goals and writing down my intentions right at the year's beginning. I always take time to look back on what I wrote the year before, reflect on how well I did, and adjust for the upcoming 365 days.
Typically, I prepare for spring by planning my garden and ordering my seeds. I also purposefully let go of the bad from the prior year. I make a habit of writing down the negative thoughts, feelings, and habits that I want to let go. I light a big fire and toss my note in to burn. Away it goes. Like the Phoenix rising from the ashes, a new year is a perfect time to start over.
I LIST MY INTENTIONS AND I MAKE PERSONAL, BUSINESS AND FAMILY GOALS.
Here are some of my intentions for 2016:
Self Care is Not Selfish: Make time for regular adjustments, massage, exercise, and quiet time.
Create Community Connections: Join local clubs and organizations. Support local businesses.
Learn: Complete my CCSP program.
Remove Limiting Beliefs: I am creative. I am strong. I am worth it.
Make the World More Beautiful: create, inspire, heal.
What are your intentions and goals? I hope you at least choose self care. You're no good without it.
EVERY DAY IS A GOOD DAY TO START OVER. IF AT FIRST YOU DON'T SUCCEED, FORGIVE YOURSELF AND TRY AGAIN. SET YOUR NEW YEAR'S INTENTIONS, THEN MAKE A PLAN.
In health,
Dr. Goldi
Feed