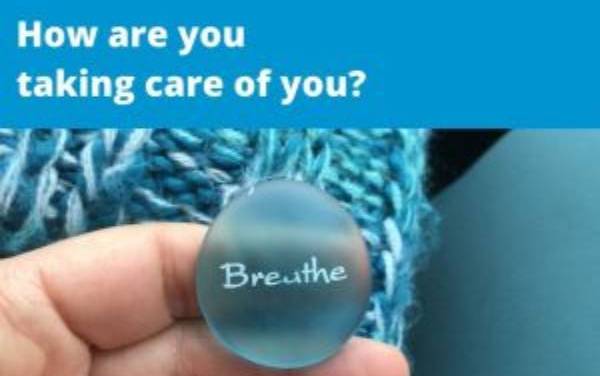 04/07/2020 by GOLDI JACQUES-MAYNES
OUTBREAKS CAN BE STRESSFUL
Outbreaks can be stressful. Fear and anxiety can be such overwhelming feelings. We all react differently to stressful situations. And the way you react today, may not be how you react tomorrow.  Signs of stress during an infectious disease outbreak can include: Fear and worry about your own health and the health of your…
Outbreaks can be stressful.
Fear and anxiety can be such overwhelming feelings. We all react differently to stressful situations. And the way you react today, may not be how you react tomorrow.
 
 Signs of stress during an infectious disease outbreak can include:
Fear and worry about your own health and the health of your loved ones
Changes in sleep or eating patterns
Difficulty sleeping or concentrating
Worsening of chronic health problems
Worsening of mental health conditions
Increased use of alcohol, tobacco and other drugs
TAKE CARE OF YOURSELF AND YOUR COMMUNITY!
Do ONE THING that's in Alignment with your own Self-Care.
 
 Here are some ways to cope with stress:
Count your blessings
TAKE DEEP BREATHS
Move your body
Connect with a loved one or neighbor
Get outside
Eat healthy, well-balanced meals
You are Essential! 
Could you use some support calming your Nervous System? SIGN UP HERE for the Free Self-Care is Healthcare 5-Day Challenge. Dr. Goldi will show you a simple way to feel less tension, stress and anxiety.
Feed