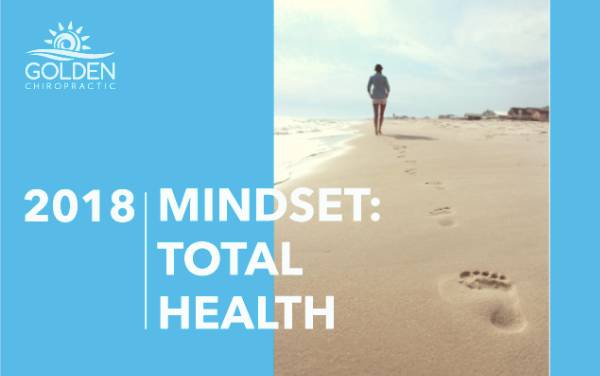 12/30/2017 by GOLDI JACQUES-MAYNES
Our Top 5 Health Articles From 2017
I get the inspiration to write on certain topics from my patients.  I believe that reflecting on where we've been, what we've chosen, and how it affected us is the starting point for making decisions for the healthiest tomorrow.  It's my goal as a health care provider to treat the whole person, so I look…
I get the inspiration to write on certain topics from my patients.
I believe that reflecting on where we've been, what we've chosen, and how it affected us is the starting point for making decisions for the healthiest tomorrow. 
It's my goal as a health care provider to treat the whole person, so I look at all of the causes of your pain. OFTEN THOSE CAUSES ARE A COMBINATION OF YOUR LIFESTYLE CHOICES AND YOUR MINDSET CHOICES. I write about what I see in my office daily, from stress-related pain to sports-related injuries.
Some blog post topics seem to speak to my patients more than others.
Here are the blog posts that spoke to most of you in 2017:
DON'T BE AFRAID OF THE NAME-BLADING MAKES YOU FEEL GREAT
10 TIPS TO OVERCOME NECK PAIN FROM SUPERSIZED PURSES SCIATICA IS A PAIN IN THE BUTT! 
As We Move Into 2018, I See a Need for All of Us to Get Our Health Priorities Straight.
Life brings challenges. Those challenges affect our health. Let's make healthier choices about what we do and how we think about our lives. 
Choose Total Self-Care in 2018 
Feed