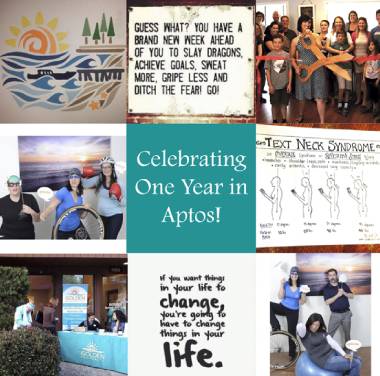 03/28/2016 by GOLDI JACQUES-MAYNES
One Year and Thriving!
 I am Blessed with My Staff and My Patients! This month marks the Golden Chiropractic one year anniversary of our move to Aptos.  I remember lookng into the eyes of my staff, asking them to have faith in our practice, and to move with me. We got a new logo,…
We got a new logo, new business cards, and a new outlook on our brand.
It was terrifying to change, but we knew we had to do it.
Here we are, a year later, after a lot of hard work and good times serving our new community and the patients we kept from Watsonville.
We love our office. We love our patients. We love our communities.
IF YOU WANT TO CHANGE, DO IT! 
Work hard, be true to yourself, and thrive. It does pay to commit to your dreams. 
~DR. GOLDI
Feed