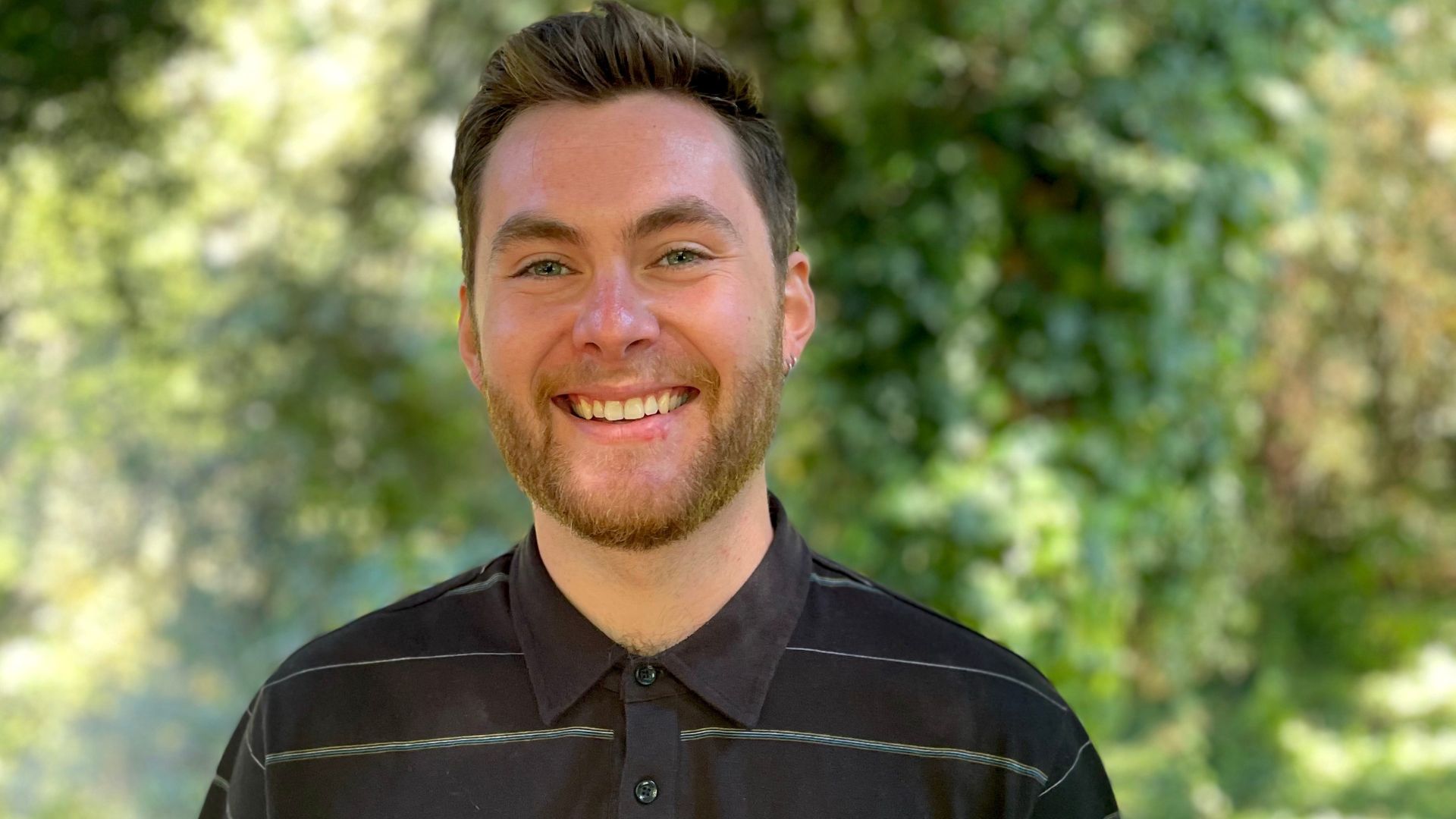 09/28/2023 by Dr. Goldi Jacques-Maynes
Meet Our Newest Massage Therapist, Kyle Medina
Golden Chiropractic proudly welcomes Kyle Medina, our newest massage therapist. Kyle's dedication to evidence-based treatments and genuine human connection make him a perfect addition to our team.
We couldn't ask for a better fit for our practice.
We are so excited to work with Kyle, and here's why:
Like the rest of the Golden Chiro team, Kyle believes that patient care includes learning, laughter and growth.
Kyle has worked with people from all life stages and demographics, and he loves getting to know each patient who walks through the door. As Kyle says, "Each of us has unique gifts and experiences to share."
Kyle loves creating a space for both clinical excellence, and authentic connection. He feels that, "working closely in a therapeutic setting is an easy way to really get to know someone."
For Kyle, massage is a time for a patient to let go.
Kyle believes massage is a fundamental healing art. It's a time for focus to move inward, for patients to process their feelings on many levels.
"So much of life demands our attention and energy," he says. Kyle happily provides patients with the space they need to get back in touch with themselves and their health.
Creating a feeling of safety is especially important to him because "massage is so intimate, we all deserve to have that space."
Kyle appreciates that massage has far-reaching health benefits, too.
Kyle is enthusiastic about the positive physiological effects of massage.
Massage "manipulates soft tissue, like muscles, fascia, and tendons," leading to improved circulation, posture, and relief from pain.
He feels that "the reciprocity of massage and chiropractic makes a positive impact on lives and in the community."
Kyle has a rock-solid educational foundation.
Kyle graduated with a B.S. in Biology from the University of California, Santa Cruz. From there, he honed his skills with an 850-hour program at the National Holistic Institute.
He is well-versed in body-work modalities, from Swedish massage to energy work.
His experience as a physical therapy aide solidified his grasp of anatomy and kinesiology.
Kyle's deep understanding of the human body and its systems makes his approach "intentional and that much more potent," as he puts it.
Kyle is an advocate for the importance of movement in health.
"I'm always down to walk 20 miles—if I'm not at work, I'm probably hiking. I think movement is key to health: yoga, spinning poi, and dance are things I love. I also hope to learn Qi Gong in the very near future."
He's also got an artistic side...
"I'm an amateur artist who dabbles in acrylic painting, pour painting, and iPhone photography."
Want to book a massage with Kyle?
Kyle is now healing through massage in our Aptos clinic. So far our patients are loving him, and we're feeling so lucky to have him. Book your massage with Kyle online.
Feed