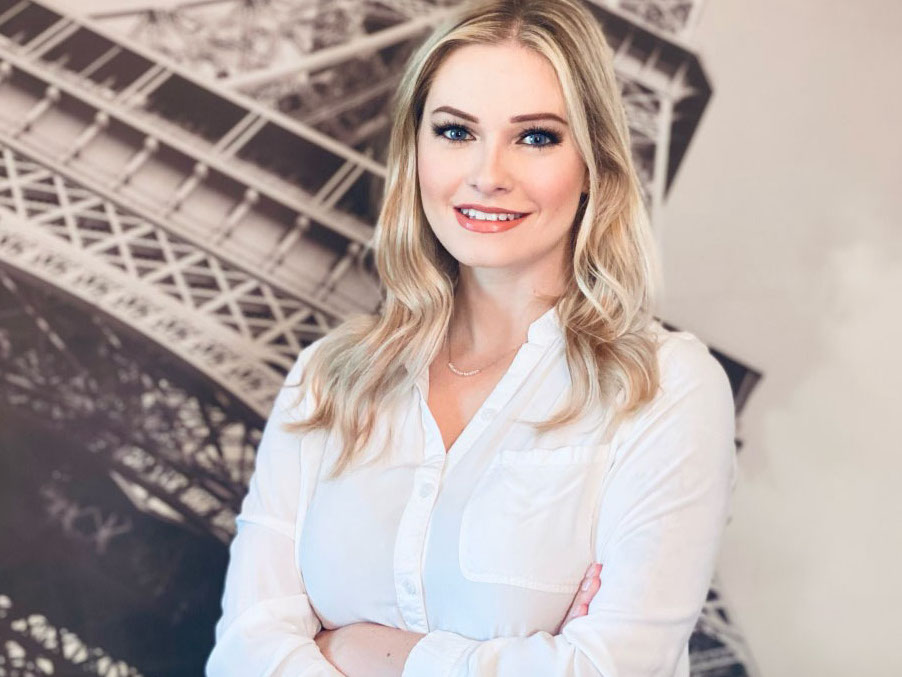 09/15/2021 by Dr. Goldi Jacques-Maynes
Meet Our Newest Intern, Michaela Peterson
"My belief is this: if you can move your body easily and without pain, you can then focus on everything that makes you happy. Chiropractic helps so many people get back into their lives and the joy that comes along with it."
Michaela Peterson is excited to work with the Golden Chiropractic staff this fall: "It's hard not to love Dr. Goldi and her team. Additionally, I am greatly looking forward to working in an office that serves the Aptos community. It has been my dream to settle down with my fiance and begin our lives here in Aptos."

"I love getting to know the members of my community and their life stories. Human connection is important to me, especially amidst this pandemic. I learn so much from my patients; I walk away from each encounter with gratitude and a deeper appreciation for my line of work. I truly get to know people and become a part of their journey toward a healthier, happier life. That look patients give me when they arise from my table and their pain is gone? Yeah, that never gets old either!"

Michaela graduated from Michigan State University in 2018 with a Bachelor's of Science in Kinesiology and a minor in Health Promotion. She was the President of the Pre-Chiropractic Association (2017-18), the President of the university's chapter of the Society for Collegiate Leadership & Achievement (2016-18), and a board member of the university's Pre-Health Council (2016-18) — working closely with the Muscular Dystrophy Association. 

Like Dr. Goldi and Dr. Alex, Michaela was trained in chiropractic at Palmer West. She has attended Motion Palpation Institute seminars, completed the Instrument-Assisted Soft Tissue Mobilization, Gonstead, Activator Methods, and Extremities in Motion electives. She plans to further her training by completing the Webster Technique certification process.

Michaela's favorite thing about chiropractic is that it's a natural approach to pain management: no drugs needed. "It's safe, effective, feels amazing, and most importantly, it works.
"I started seeing a chiropractor in high school because my back began hurting during my 100m sprints running on the track team. After my first adjustment, I was able to complete my 100m without experiencing that pain ever again.
"After being rear-ended my senior year of undergrad, I went immediately to the chiropractor for acute care and whiplash injury management.
"Pre-pandemic, I spent roughly 10 hours a day sitting in lecture. During the pandemic, that shifted to me spending lectures hours sitting at my couch with my laptop. Both were equally not ideal for my back, especially not for my lumbar scoliosis. Regular chiropractic care has helped me bounce back and stay out of pain, and I also learned about proper workstation ergonomics."
We look forward to working with Michaela this fall. Thanks for joining us, Michaela!
Feed