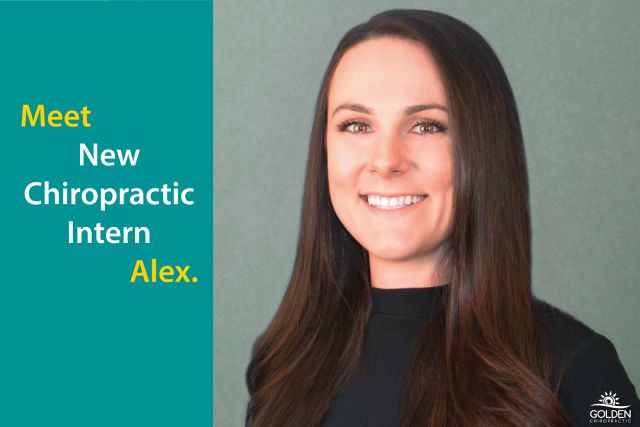 10/09/2020 by GOLDI JACQUES-MAYNES
Meet New Chiropractic Intern Alex
Alex Barone loves to connect with patients and teach them about their health. "My favorite thing about working with patients is that I get to use my hands to restore function and actually feel changes in people's health." Alex was planning to become a surgeon, but realized it didn't align with her values. Alex believes…
Alex Barone loves to connect with patients and teach them about their health.
"My favorite thing about working with patients is that I get to use my hands to restore function and actually feel changes in people's health."
Alex was planning to become a surgeon, but realized it didn't align with her values.
Alex believes in the nature of chiropractic — drug free, hands-on, safe, and effective. 
"I realized that my dream job of being a surgeon did not align with my core values of working with the body to promote healing. This belief led me to pursue chiropractic.
"Growing up, I played a variety of sports and always sought out chiropractic care for injuries and biomechanic evaluations. During high school cross country, I developed severe pain and cramping in my lower legs. This led to foot drop (I was unable to flex my ankle upwards) while running.
"My chiropractor did specialized soft-tissue work, adjusted my ankles, and gave me specific exercises to get me back on my feet.  This protocol was also designed to prevent this from happening again. Chiropractic has always worked for me."
Chiropractic gives people autonomy over their health.
"Chiropractic is an approach to care that patients can safely use long-term. It should be the first approach for musculoskeletal pain. We are trained to use low risk techniques to find and treat the underlying cause of dysfunction. The combination of adjustments, soft-tissue work, physiotherapy, and education provides patients with long-term solutions."
Alex is educated in health, wellness, and fitness.
"I have my BS in Exercise Science from Loyola University of Chicago. There I was also certified as a personal trainer and group fitness instructor. I completed my undergraduate internship with a large cardiopulmonary rehabilitation center in Chicago.
"Between undergrad and chiropractic school, I worked as a rehabilitation aid for a rehab-centered chiropractic office in Illinois. There I taught and monitored patient rehabilitation exercises. Since starting chiropractic school, I've taken numerous seminars. I am certified in the soft-tissue method Active Release Technique (ART) and Biomechanic screening tool Selective Functional Movement Assessment (SFMA).
"I moved to California in 2017 from Chicago. Since then I have developed a love for adventure. I have acquired many new hobbies — trail running, yoga, long-boarding, tide-pooling, and plant-based cooking. I also spend my weekends working local farmer's markets for my favorite organic farm."
Dr. Goldi is a true role model for health and wellness.
"The values of our modern world are out of balance. Doctors are expected to facilitate healing and teach self-care, while also neglecting their own wellbeing. Dr. Goldi understands the importance of not only physical health, but mental and spiritual health as well. I truly believe this to be why Dr. Goldi enjoys an astonishing level of success in her practice and with her patients.
"I am excited to learn Dr. Goldi's style of care and to continue developing my own. I am also looking forward to learning how she manages patient care while running a business, coaching, and having a flourishing family life."
Feed