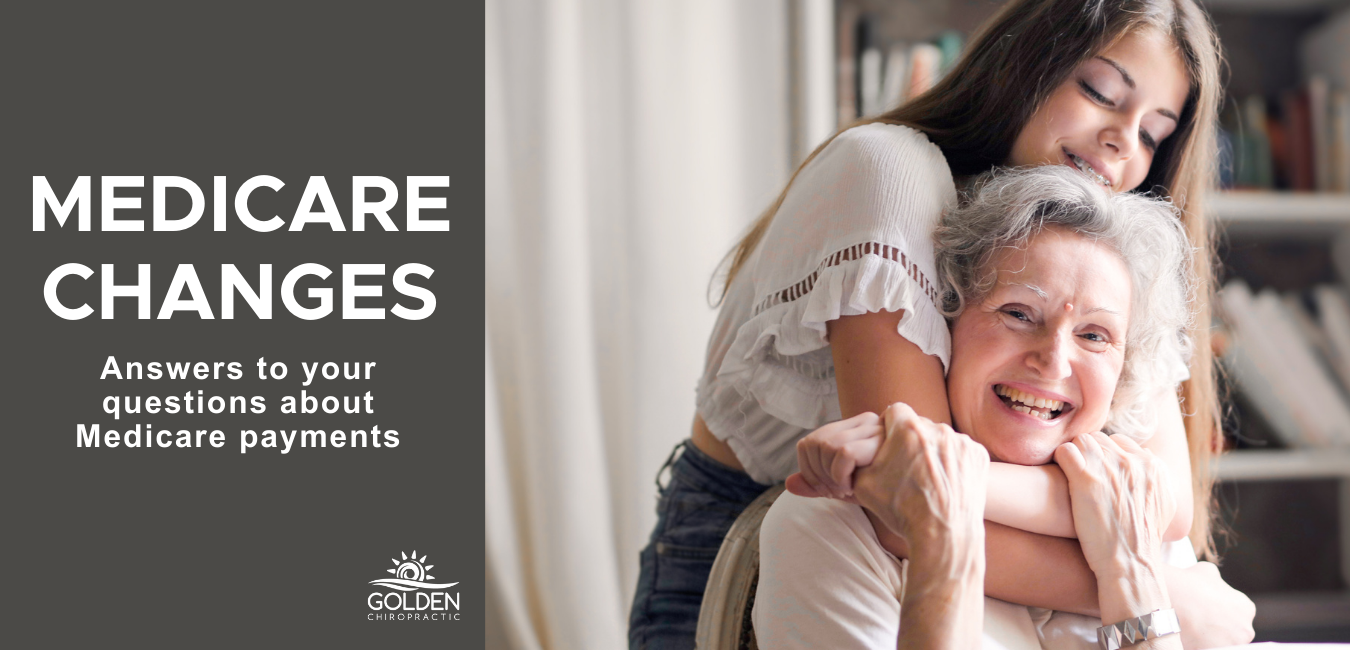 01/14/2021 by Dr. Goldi Jacques-Maynes
Medicare Patients — What You Need to Know for 2021
Starting January 1, 2021, Golden Chiropractic will be a "Non-Participating" Medicare Provider. 
Many patients are wondering what this change means for them, or their loved ones. Don't worry, we're still here for you, we're just changing the way we manage Medicare payments. You'll find answers to your questions in this blog post.
Can I still receive chiropractic care from you if I'm covered by Medicare?
Yes! We are still accepting and treating Medicare patients. 
How will I pay for my office visit?
We ask that you pay in full at the time of your visit. 
Will you still submit claims to Medicare for me?
Yes, we will submit insurance claim forms to Medicare on your behalf. Medicare should provide you a reimbursement for a portion of your visit. 
What if I have a supplemental healthcare plan along with Medicare?
If you have a supplemental plan, your insurer will be automatically notified, and will be paying you directly.
What charges can I expect at my next visit?
New Patient Exams are $175. If it's been more than 3 years since you've seen one of our chiropractors, you will need to schedule a New Patient Exam. 
A Re-Exam is $115. If it's been more than 6 months since your last visit, you will need a longer appointment to reevaluate your condition. At that time, we will update your diagnosis and establish an appropriate chiropractic care plan.
Ongoing Office Visits are $70.
Have Questions about Medicare payments?
Please do not hesitate to contact us at 831-661-5577 or via email at info@goldenchiro.net. 
Feed