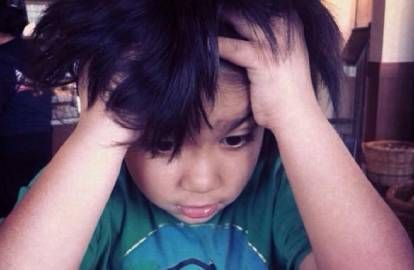 01/12/2016 by GOLDI JACQUES-MAYNES
KNOW YOUR HEADACHE
Knowing what kind of headache you have will help you treat it properly. Headaches are often related to your spine's alignment and your posture. There are several different type of headaches: Tension Headaches: The most common type of headache, it feels like a constant ache or pressure around your head, especially at your temples, or…
KNOWING WHAT KIND OF HEADACHE YOU HAVE WILL HELP YOU TREAT IT PROPERLY.
HEADACHES ARE OFTEN RELATED TO YOUR SPINE'S ALIGNMENT AND YOUR POSTURE.
THERE ARE SEVERAL DIFFERENT TYPE OF HEADACHES:
TENSION HEADACHES: The most common type of headache, it feels like a constant ache or pressure around your head, especially at your temples, or at the back of your head and neck. This headache is due to the contraction of your neck and your scalp muscles when you respond to stress. The pain is mild to moderate, and may come and go over a prolonged period of time. 
MIGRAINE HEADACHE: Migraine pain is moderate to severe, often described as pounding, throbbing pain, usually on one side of your head. Migraine headaches can last from four hours to three days. Migraines usually occur one to four times per month. Migraines are associated with symptoms such as: sensitivity to light, noise, or odors; nausea or vomiting; loss of appetite; and stomach upset or abdominal pain. 
CLUSTER HEADACHES: Cluster headaches occur in a grouping of attacks. While the least common type of headache, they are the most painful. Cluster headaches appear suddenly, giving you severe, debilitating pain on one side of your head.
REBOUND HEADACHE: Overuse of painkillers for your headaches can lead to rebound headaches. Over-the-counter medications like aspirin, acetaminophen (Tylenol), or ibuprofen (Motrin, Advil), and prescription drugs can all increase your odds of getting rebound headaches. 
If you or someone you know is suffering from headaches or migraines, give us a call at 831-761-2212 to schedule a consultation. Natural and safe alternative treatments such as chiropractic adjustments, acupuncture, and massage therapy can really help. At Golden Chiropractic, we see that chiropractic adjustments help prevent the recurrence, diminish the intensity, and shorten the length of our patients' headaches.
Click here you want to learn how to AVOID YOUR HEADACHES
Feed