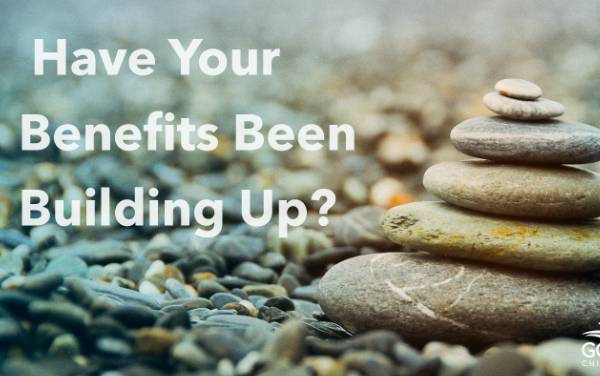 12/13/2017 by GOLDI JACQUES-MAYNES
Do You Have Health Insurance Benefits You're Not Using?
Health insurance. Ugh. No one likes thinking about it. Especially during the holiday season. I'm sorry to tell you, though, you should think about it. Right now. It's the end of the year, and you may have benefits you'll lose on January 1st! Think about it. Are You Taking Advantage of Your Deductible? The deductible,…
Are You Taking Advantage of Your Deductible?
The deductible, that amount of money you must pay before your insurance really starts to pay off, RESETS JANUARY 1ST.
If you've met your deductible already, take full advantage of your healthcare benefits before the deductible resets. BOOK SOME CHIROPRACTIC APPOINTMENTS to get yourself into alignment before the new year starts. Manage that holiday stress and tension so common this time of year.
Do You Have Unused Chiropractic Benefits?
Chiropractic and dental plans often have a max coverage amount. USE YOUR ANNUAL BENEFITS BEFORE THEY EXPIRE! Your chiropractic benefit is often capped to 20 visits per year, or a max of $1000 per year. If you have any visits left, now is the time to use them!
Is There Money Left in Your Hsa?
If you've been putting money away on your HSA, you have the right to spend it. Don't lose the money you've saved for your health. YOU CAN PURCHASE HEALTH PRODUCTS IN OUR CLINIC, such as CERVICAL SUPPORT PILLOWS.
Still Have Money Left in Your Flex Spending Account Balance?
Do you have an FSA account funded with pretax dollars that must be used? Take the time to verify what this money can and cannot be used for. You could be entitled to some needed care this season. Some plans will cover CHIROPRACTIC, ACUPUNCTURE, MASSAGE, orthotics, ORTHOPEDIC PILLOWS, supplements, and PAIN CREAMS. DON'T FORGET YOUR CHIROPRACTIC CO-PAYS WILL ALSO BE REIMBURSED!
Will Your Healthcare Plan Be Changing?
As we get closer to the end of the year, many companies tend to change the health plans they offer. YOU MAY HAVE CHIROPRACTIC BENEFITS NOW THAT WILL BE GONE JAN 1ST. There is no guarantee that health and dental plans will stay the same year after year. Take advantage of your coverage before it's gone.
Yes, the world of healthcare insurance can be uncertain, stressful, and overwhelming. I get it. While you may not really want to worry about it right now, I'd urge you to take a look at your benefits. As we end another calendar year, you should take advantage of your healthcare coverage. You just may find a surprising end-of-year gift for your family and yourself: an opportunity for self-care.   
Feed