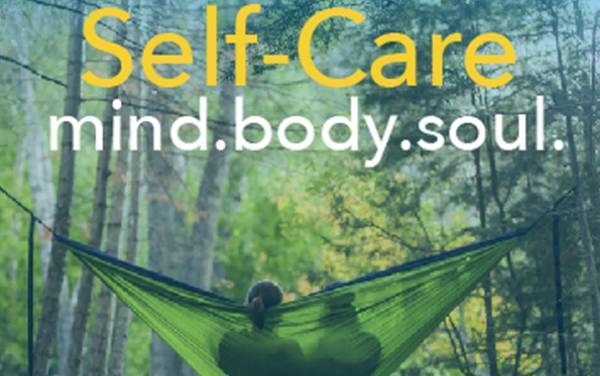 02/07/2017 by GOLDI JACQUES-MAYNES
If Mama Ain't Happy, Ain't Nobody Happy: a Lesson in Self-care
In my practice I see a lot of stressed out women. As mothers, wives, educators, caretakers, entrepreneurs, and grandmothers, we give and give and give. And we often forget to nurture ourselves.  When time is short, and life gets busy, the first thing we tend to give up is our own self care...
I know this to be true for me. My kids, my husband, a friend, or a patient in need; how can I say "no" to these important people in my life?
But think about the effects of constantly saying "no" to yourself. Little by little your happiness, your health, and your mindset are compromised. You become exhausted and overwhelmed. Your neck tightens up, and suddenly you realize your shoulders are up by your ears.
If you had an unexpected afternoon free from all responsibility and commitment, how would you spend that time? Would you go for a walk on the beach? Grab a cup of coffee with a girl-friend? Use your imagination to think of ways to get those shoulders away from your ears. Ask yourself – will any of these activities cause devastation to anyone to whom you feel responsible? Odds are, taking time for yourself here and there will not cause any irreparable damage in your life. In fact, it will make you more effective in all facets of life.
Self-care is Health-care
Self-care is any activity that you do voluntarily which helps you maintain your physical, mental or emotional health.  Essentially, you need to take care of your mind, body and spirit. It can help you feel healthy, relaxed, and ready to take on your work and responsibilities.  
I take care of my body with regular exercise, and body work (adjustments twice a month, massage and acupuncture too!). Spending quiet time in nature removes stress from my mind and feeds my spirit. This is how I have learned to best manage my own self-care. Another big factor for me is finding work that fulfills my passion in life to make the world a better place.  Being a chiropractor and a clinic director makes me happy, keeps me moving, and stimulates my mind.
So, How Will You Schedule Your Time?
Grab a calendar. Add in your work hours and important commitments for the week. Next, add your self-care: schedule in time alone, exercise, and fun. Get to know yourself better and learn to identify what you need—not just to function, but to flourish.
Self-care Isn't a One-time Deal
It's the constant repetition of many tiny habits that soothes you and makes sure you're at your optimum—emotionally, physically, and mentally. The best way to do this is to implement tiny self-care habits every day. Regularly include time for a little bit of love and attention.
Mindfully care for your own body, your own mind, and your own soul. You won't be able to sustain your life without self-care. You just won't. So, please, Mama, make time for yourself.
Feed