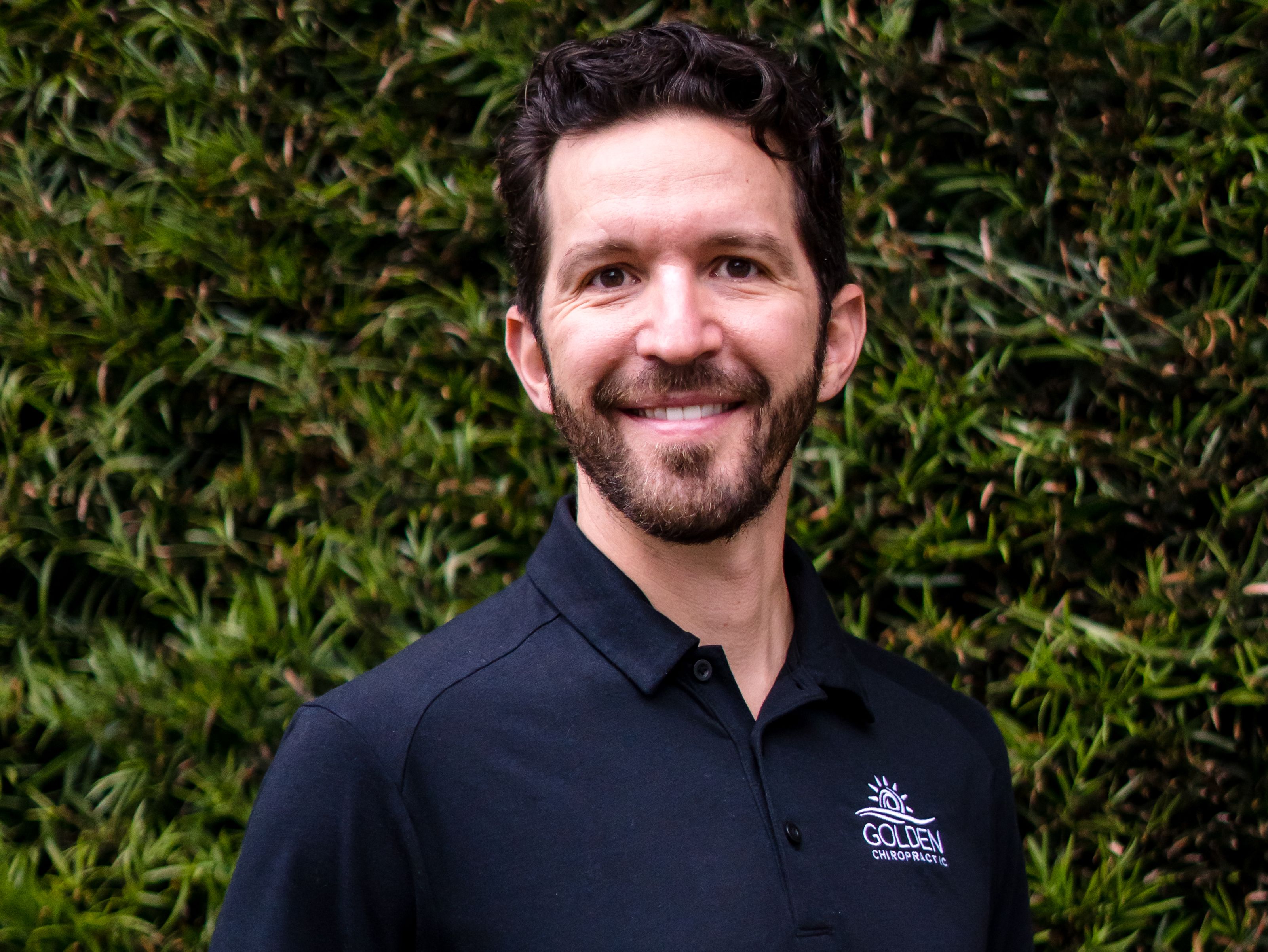 10/29/2020 by Dr. Goldi Jacques-Maynes
Have You Met the New Guy?
Ben Jacques-Maynes joins Dr. Goldi at Golden Chiropractic.
Ben Jacques-Maynes has been along for Dr. Goldi's entire chiropractic journey.
Ben and Dr. Goldi met when they were both studying at UC Santa Cruz. As many of you know, he and Dr. Goldi have been married for 16 years. They've been together for a long time, and Ben has been an important part of Dr. Goldi's chiropractic journey.

"I have been a "crash test dummy" in chiropractic school, receiving some of Dr. Goldi's first adjustments. More recently I have been involved with improving billing and patient account management."
Ben has been among our happy patients after a great session with Dr Goldi.
"I have dual degrees from UC Santa Cruz. I have also been a professional cyclist for 15 years. Chiropractic is a great way to take care of your body. I have pushed my body to its maximum. I know how important it is to be pain free and fully functional with your daily movements."
We're happy to have Ben on staff. 
Ben's been quietly working behind the scenes for the last year, improving and simplifying the "back-end" of Golden Chiropractic's billing and insurance process. He navigated the transition to our new scheduling software. He's improved the billing workflow to streamline and simplify the entire process from patient scheduling to insurance claim submission and patient payment. And now...he's going to help out at the front desk a few days a week. Be sure to say hello to Ben when you come for an office visit.
Feed