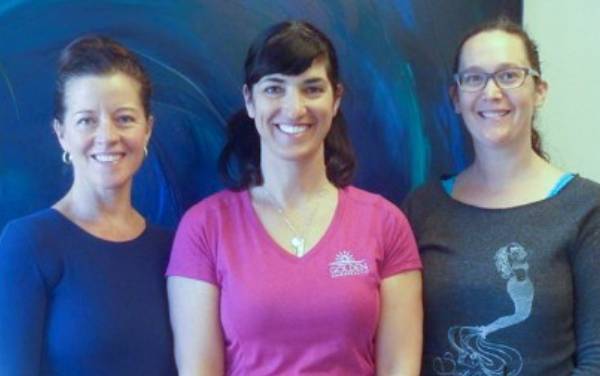 04/05/2016 by GOLDI JACQUES-MAYNES
Golden Chiropractic Offers More to Santa Cruz County
Golden Chiropractic Offers More to Santa Cruz County Having completed one year in it's new Aptos, California location, Golden Chiropractic has come to know how best to relieve pain and stress for its chiropractic patients and massage clients. Wanting to offer the best treatments, Golden Chiropractic has decided to offer acupuncture this year. We are…
WHY ACUPUNCTURE?
ACCORDING TO DR. WEIL:
It can be beneficial for pain syndromes due to an injury or associated with chronic degenerative diseases such as rheumatoid arthritis…Acupuncture has also proved beneficial for reducing fatigue and addictions, and for promoting overall well-being.
We at Golden Chiropractic feel that acupuncture is the perfect complement to our practice, in it's non-invasive, and requires no pharmaceuticals to relieve pain and reduce stress.
GET TO KNOW OUR ACUPUNCTURISTS
From Melissa:
I have a unique compassion in treatment approach. Efficient and intuitive treatments provide pain relief, release stress, and unblock mental patterns to promote your body's natural energy flow along the path to harmony, balance, and the best state of health.
From Carmen:
My goal is to help my patients achieve deep physical and emotional healing through treatments and the use of healthful practices in their everyday lives. With over 13 years of clinical experience, I have developed a distinctive and comprehensive approach to my treatments.  I combine the art of Chinese Medicine with an in depth personal consultation on nutrition and lifestyle.  A session may also include the use of essential oils and Ayurvedic principles.
Feed