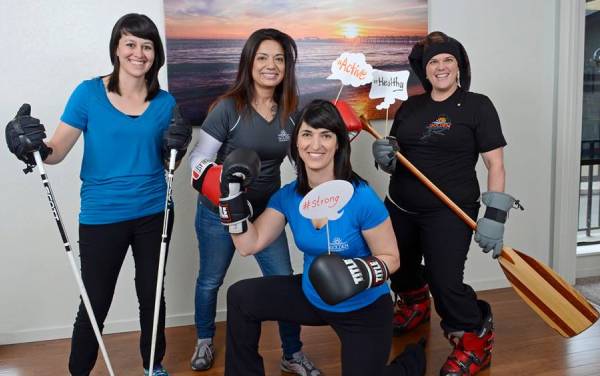 07/28/2016 by GOLDI JACQUES-MAYNES
Golden Chiropractic: an Internal Culture of Wellness
Veronica Romero is the face you see at the front desk when you visit Golden Chiropractic. When asked by our marketing consultant, DAWN WEATHERSBEE, about her favorite things about working at Golden Chiropractic, Veronica shared that what she loves most about working in our Aptos offices is the culture we have created:
I'm a people person at heart, and I just love interacting with the patients here. As patients continue to visit our practice, they really open up over time. I love getting to know the stories of their lives.
We have really great patients. The people who come to our office to get help also get healthy. Everyone here is a great part of a strong community, and that makes me look forward to going in every day.
The staff that work for Dr. Goldi, as well as the practitioners that run their practices alongside Dr. Goldi, are really easy people to get along with. Not only do we have fun, but we also are able to sort out conflict quickly and with very little stress. I've worked in other environments where people didn't communicate well at all. At Golden Chiropractic, we work together to solve problems for our patients AND between ourselves.
All in all, this is a great place to work because people really care about each other, and the patients. When I'm not well, I know I will be treated well, and that Dr. Goldi will also remind me to take care of myself. We really practice the lifestyle changes we encourage our patients to make. That's what makes this practice so special.

If you know experienced massage therapists, body workers, chiropractors, acupuncturists, or naturopathic doctors who would like to join our professional medical offices, PLEASE SEND THEM OUR WAY.
Feed