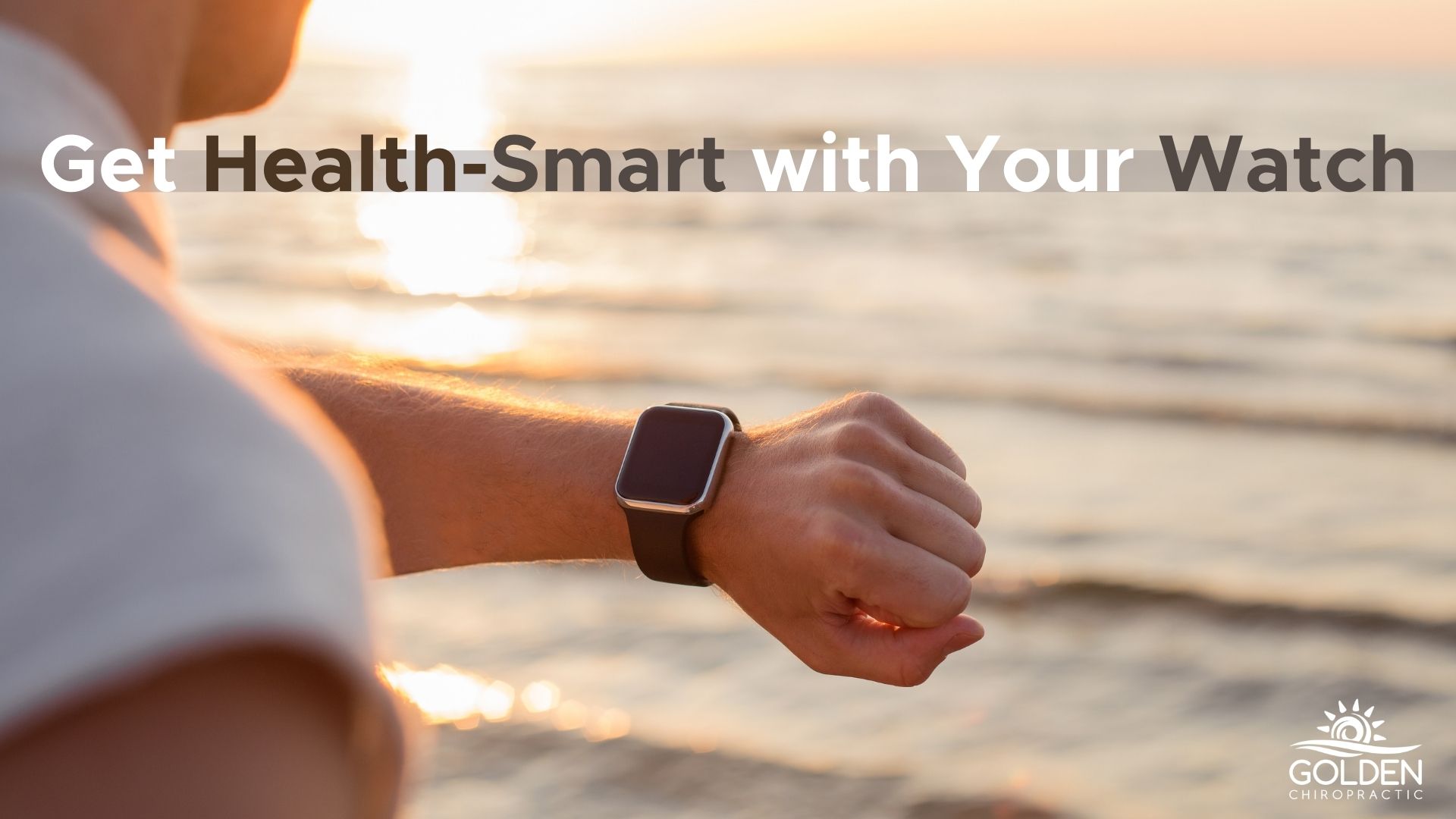 05/17/2022 by Dr. Goldi Jacques-Maynes
Get Health-Smart with Your Smart Watch
One of the easiest ways to prioritize your health is to let your smart watch do the thinking for you. Technology is supposed to make our lives easier, and when you get health-smart with your watch's fitness features, it's easier to take good care of yourself. Easier = less stress and more health.
Here are my 4 favorite ways to optimize self-care with a smart watch.
1. Let your watch remind you when to move.
Fitness watches are designed to vibrate after 30 minutes to remind you to get up and move. I OFTEN remind my patients about this awesome feature...and they usually admit to turning off that particular notice. My advice: life is better when you move more. Activate this feature, and move around every 30-45 minutes to reduce your aches and pains from long periods of sedentary activity. 
2. Use your watch to decrease your risk of heart disease.
Your heart is like any other muscle in the body. Regular exercise makes it more healthy and efficient. Doctors measure heart fitness by tracking your heart rate. The general rule is the lower the heart rate, the better. Tracking your heart rate can help you stay motivated to improve your heart health overtime, and it can also alert you to possible health issues if you suddenly see a big change.
3. Take care of your bone and joint health by letting your watch track your steps.
Tracking your steps is so motivating! When you take steps, you load your weight-bearing joints and move them through a range of motion. This movement promotes the exchange of fluids and keeps your joints healthy.
Weight-bearing activities also lay down calcium that strengthens your bones. This helps counteract the effects of diseases like osteopenia and osteoporosis. Steps also help fight osteoarthritis by making sure that your joints have what they need to stay healthy. 
Keep your joints healthy by taking them through a full range of motion every day. Tracking your steps will help make sure you prioritize your bones and joints.
4. Use your watch to help you with your body weight goals.
Your smart watch can count your calories burned. If you count the calories you eat, your watch can help you eat just the right amount to make sure you're meeting your ideal caloric intake. Whether you're trying to lose weight, gain weight, or keep your weight in check, your fitness tracking watch can help!
Ready to get smart with your smart watch?
Save your energy on figuring out the fitness tracking details by letting your watch do the math.  It just takes a little time to figure out how to use your watch for optimal self-care. Once you figure out the details and settings, it's less work to stay healthy. Smart use of technology leaves you more energy for the things that really matter to you. 
Need some help deciding how to choose the best smart watch features for your particular healthcare needs?
Make an appointment with us. We can make recommendations based on your current treatment plan and health goals. You can also check out the comparison video below:
Feed