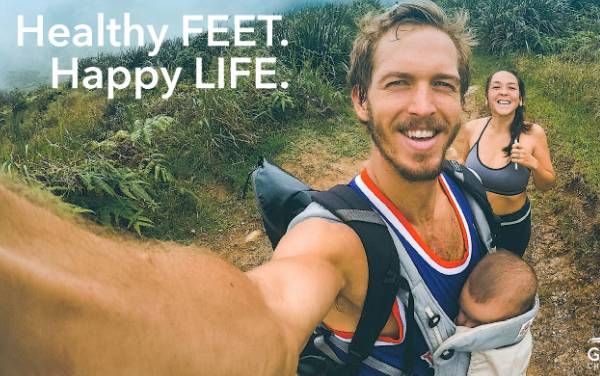 03/29/2019 by DUSTIN MARLOW
DON'T LET PLANTAR FASCIITIS STOP YOU FROM ENJOYING LIFE
Plantar Fasciitis Can Be Life-Altering Nurses frequently spend 12 to 16 hours on their feet during any given day. Being on your feet that much can lead to foot problems. It's no surprise that our patient who works as a nurse has pain in the bottom of his foot. He feels the pain in the…
Plantar Fasciitis Can Be Life-Altering
Nurses frequently spend 12 to 16 hours on their feet during any given day. Being on your feet that much can lead to foot problems. It's no surprise that our patient who works as a nurse has pain in the bottom of his foot. He feels the pain in the morning and after he spends time seated. Running has proven too difficult for his feet, so he became a cyclist. 
For this patient, I recommended a change of footwear, exercises, and regular chiropractic adjustments. He has since had a significant decrease in his foot pain. After three months, he is back to doing his job at full capacity, pain free.
What Causes Plantar Fasciitis?
Plantar fasciitis is often caused by overuse, usually from running and high-impact aerobic activities. This is especially true when you wear inappropriate shoes.
Plantar fasciitis causes pain on the bottom of the foot and heel. Most patients report their pain is most severe after sitting and when starting to walk in the morning. The pain usually resolves after 5 to 10 minutes of activity, but comes back after they rest.
How We Diagnose Plantar Fasciitis
We take a thorough history. We look for the types of activities that aggravate the pain, the timing of the pain, and the pain's duration. The exam includes orthopedic testing. Palpation determines that the condition is actually plantar fasciitis. We work to eliminate the possibility of other underlying foot conditions.
How We Treat Plantar Fasciitis
CHIROPRACTIC ADJUSTMENTS and MYOFASCIAL BLADING have been shown to be effective. 
Plantar fasciitis treatment works by relieving the tension applied to the PLANTAR FASCIA. Reducing tension reduces inflammation, and supports the arches of the foot. This gives the plantar fascia time to heal. We also work to improve GAIT MECHANICS, so that less strain is placed on the foot during activity.
How Long Does Plantar Fasciitis Treatment Last?
Plantar fasciitis treatment is typically one of the longer treatment protocols. Patients notice results early in the treatment plan, but that is not an indication that treatment is complete. Truly eliminating the underlying dysfunction takes anywhere from 6 to 8 months. In some cases, it can take up to a year. Restoring normal foot function takes time. Healing and learning proper gait mechanics are the keys to living life pain-free.
What Lifestyle Changes are Recommended for Plantar Fasciitis?
Purchasing proper footwear, or getting a functional orthotic, is usually the first step. Exercises that strengthen the foot and support the arches relieve tension on the plantar fascia. Kinesiology tape like ROCKTAPE to support the arches on the bottom of your foot can also help.
Want to learn more?
Read up on management of plantar fasciitis in the outpatient setting AT THIS LINK.
Feed