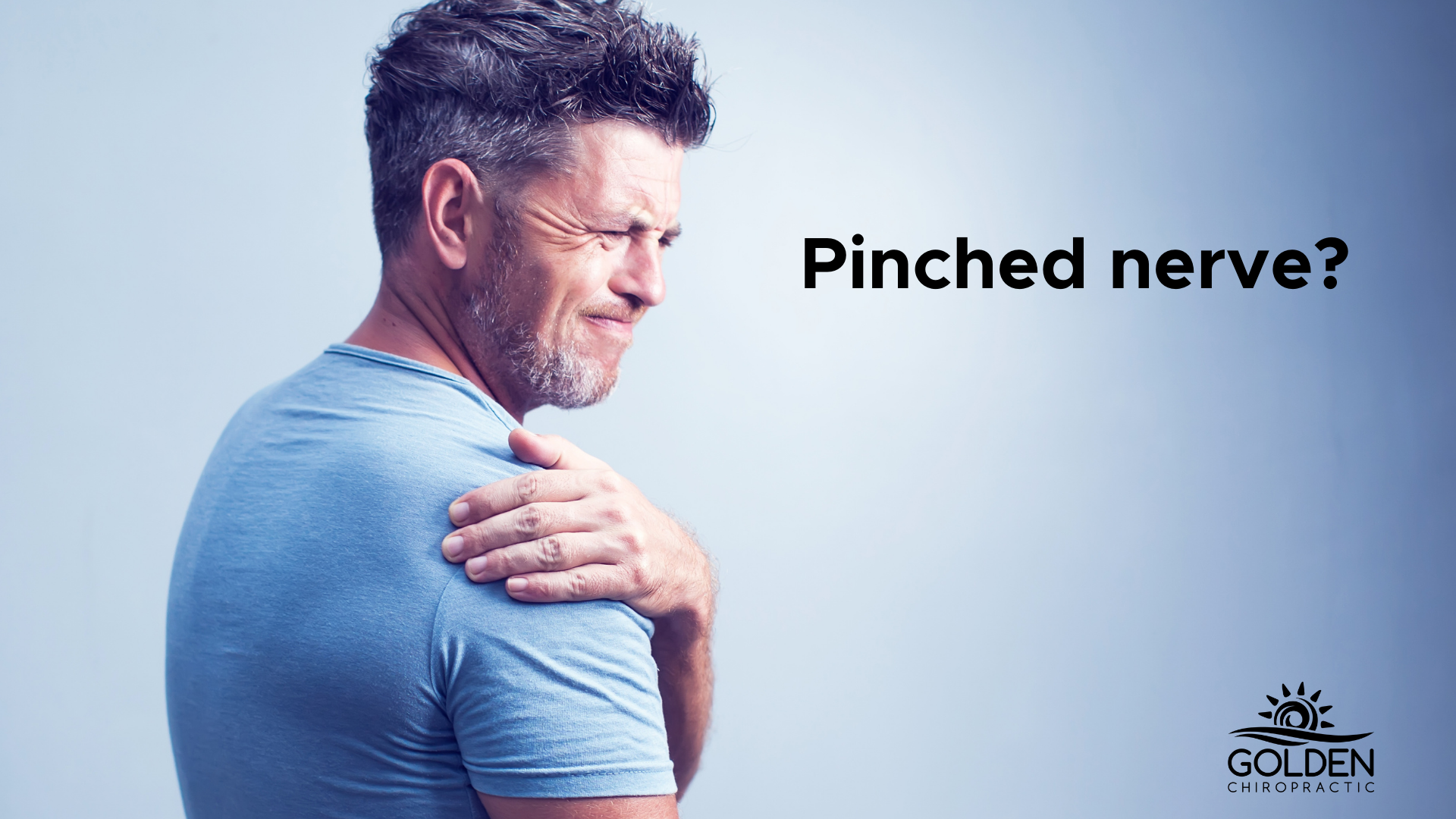 02/21/2018 by GOLDI JACQUES-MAYNES
Do you have a pinched nerve, or shoulder impingement?
Many of our patients experience shoulder pain and limited shoulder movement. They often describe the pain as a pinched nerve. When they come in to see us, we frequently diagnose the condition causing the pain as Shoulder Impingement.
What is shoulder impingement?
Shoulder impingement is often an overuse injury. It happens from the outer edge of your shoulder blade rubbing on your rotator cuff. Your rotator cuff gets pinched between your shoulder blade and the rest of your shoulder. This often causes pain, irritation, difficulty moving it, and inflammation.

Who gets shoulder impingement?
Our patients who work in computer-related jobs can get shoulder impingement. It's also quite common to get shoulder impingement from improper form doing sports like stand-up paddle boarding.

What are the symptoms of shoulder impingement?
Minor pain that is present both with activity and at rest
Pain radiating from the front of the shoulder to the side of the arm
Sudden pain with lifting and reaching movements
Athletes in overhead sports may have pain when throwing or serving a ball

As the problem progresses, the symptoms increase:
Pain at night
Loss of strength and motion
Difficulty doing activities that place the arm behind the back, such as buttoning or zippering
The shoulder may be severely tender
All movement may be limited and painful

How do you diagnose shoulder impingement?
We begin by asking you questions about your health history, including your activities and lifestyle. We then check your range of motion. If we think it may be necessary, we'll recommend orthopedic testing.

How do you treat shoulder impingement?
Our goal is to restore the proper motion of your scapula, upper back, and neck. This prevents rotator cuff pinching and inflammation. We also want to strengthen the muscles around your shoulder to keep the impingement from coming back.

We may advise any of the following treatment protocols:
Chiropractic adjustments
Therapeutic exercises with a focus on restoring normal motion to your shoulder
Stretching exercises to improve range of motion
NSAID's like Advil, Motrin and Aleve
Steroid injections of a local anesthetic and a cortisone preparation
Postural training
Kinesiotaping (RockTape)
Ultrasound
How can I treat my shoulder impingement at home?
You can help yourself heal and feel better by doing some (or all) of the following:
Developing postural awareness
Performing therapeutic exercises recommended by your chiropractor or physical therapist
Applying heat/ice
Temporarily avoiding provocative movements such as overhead lifting or reaching
Think you may have shoulder impingment?
Shoulder impingement can make life difficult, but there are treatments to get you back to normal. If you are feeling pain in your shoulder, or are experiencing limited movement, please book your appointment and come see our Aptos chiropractors. We can help!
 
Feed