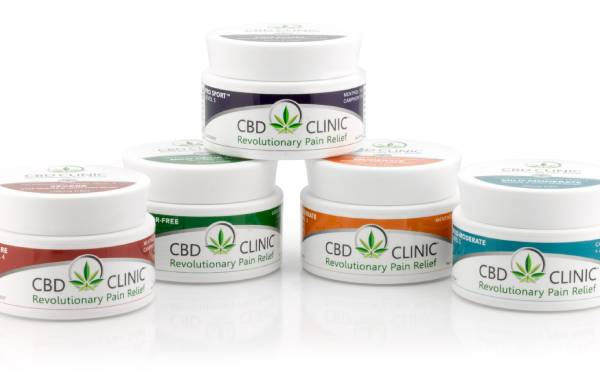 04/23/2017 by GOLDI JACQUES-MAYNES
Cbd Clinic Topical Pain Relief
"Doctors, professional athletes and other patients have reported truly amazing results." Check out their website CBC CLINIC over-the-counter, non-prescription ointments and creams are FDA-registered, made in an FDA-registered facility. They have provided remarkable relief to NFL players, other professional athletes and patients across the US since its introduction to health & wellness professionals in early…
Doctors, professional athletes and other patients have reported truly amazing results."
CBC CLINIC over-the-counter, non-prescription ointments and creams are FDA-registered, made in an FDA-registered facility. They have provided remarkable relief to NFL players, other professional athletes and patients across the US since its introduction to health & wellness professionals in early 2016.
Each formula has three foundational components for supporting rapid and lasting relief from joint and muscle pain, associated with daily living, sports injuiries, arthritis, sprains, bruises and related types of inflammation:
1. Natural Emolients – organic beeswax, jojoba seed oil, cottonseed oil, and shea butter.
2. Powerful Terpenes – aromatic oils and analgesic compounds  penetrate to pain receptors in the body via the Endocannabinoid System to interrupt pain signaling. These are producing an analgesic action in acute and neuropathic pain by decreasing neuronal excitability through peripheral mechanisms.You know these as Menthol, Camphor, Eucalyptus, Tea tree, Clove, Peppermint, rich-hemp extract.
3. Endocannabinoid Modulators – CBD Charlotte Web strain provides the anti-inflammatory and pain relief properties. Not to be confused with THC which is what gets you high. CBD doesn't. CBD CLINIC prouducts are topically-applied analgesics that treat pain locally by interrupting pain signaling from the site of injury. Because CBD CLINIC products work locally, with the peripheral nervous system, they do not need to enter the bloodstream in order to provide relief from pain. Because their components do not enter the bloodstream, they cannot be detected through conventional blood or urine tests.
We are now carrying CBD CLINIC products in the Golden Chiropractic Clinic.
For What Types of Pain Can These Products Be Used For?
Muscle Pain
Nerve Pain
Back & Neck Pain
Leg & Knee Pain
Joint Pain
Cramps
Arm & Shoulder Pain
Foot Pain
Ligament Pain
Sprains
Hip & Torso Pain
Repetitive Stress
Tendon Pain
Arthritis
Hand & Wrist Pain
Bruises
And Pain Associated With
Fibromyalgia
Neuropathy
Multiple Sclerosis
Surgery
Lyme Disease
Medical Treatments
Lupus
Sciatica
Feed