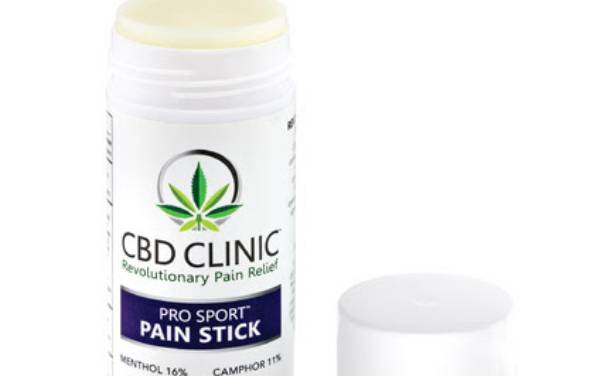 02/28/2018 by GOLDI JACQUES-MAYNES
Cbd Clinic Pro Sport Pain Stick
Introducing the All-New PRO SPORT Pain Stick   CBD CLINIC™ is the first and only family of FDA-registered Topical Pain Relief Ointments & Creams combining cannabidiol (CBD) and pain-relieving ingredients. Our most popular and powerful ointment is now available in a convenient twist-bottom tube applicator! $80 The CBD CLINIC PAIN STICK is 30 grams of…
ntroducing the All-New
PRO SPORT Pain Stick
CBD CLINIC™ is the first and only family of FDA-registered Topical Pain Relief Ointments & Creams combining cannabidiol (CBD) and pain-relieving ingredients.
Our Most Popular and Powerful Ointment is Now Available in a Convenient Twist-bottom Tube Applicator!
$80
THE CBD CLINIC PAIN STICK IS 30 GRAMS OF THE SAME POWERFUL FORMULA YOU'VE GROWN TO LOVE AND RELY UPON.
Active Ingredients
Menthol 16% and Camphor 11% (Topical Analgesics)
Inactive Ingredients
Beeswax (organic), clove oil, cotton seed oil, eucalyptus citrodora oil, hemp extract, jojoba seed oil, magnesium oxide, peppermint oil, shea butter, silver oxide, tea tree oil, zinc oxide
Feed