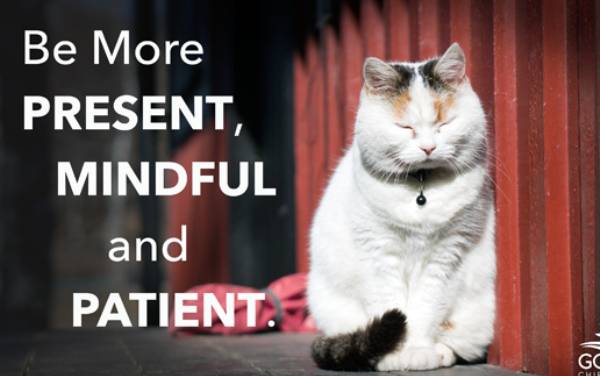 06/01/2016 by GOLDI JACQUES-MAYNES
Belly Breathing – for a Happier Version of Me
Simple Meditation, Wherever, Whenever Three years ago when I was in a significant amount of pain following a back injury I turned to this practice of breathing as a natural way to cope with my pain. Belly breathing is an effective technique that can be used to calm yourself if you experience suffering in life…
Belly breathing is an effective technique that can be used to calm yourself if you experience suffering in life from anxiety, stress, pain or tension. In 2010, an international STUDY reaffirmed that slow abdominal breathing reduced the "fight-or-flight" response of the sympathetic nervous system. Belly breathing, or diaphragmatic breathing, can help you stimulate your vagus nerve—which can reduce stress, anxiety, anger and inflammation by activating the "relaxation response" of your parasympathetic nervous system.
I recommend that you spend 5-10 minutes a day practicing belly breathing. When something stressful comes at you and you feel anxious or tense, take 1-3 deep belly breaths. This will calm you and give you pause to respond rather than react.
How to Belly Breathe:
Lay on your back with your knees bent or supported by a pillow. You may also sit if you prefer. 
Close your eyes and place your hands on your belly. 
Take three deep breaths in and out, each time trying to raise your hands towards the sky by filling your belly with air. Think about pressing your back into the bed/floor by filling up your entire abdomen with breath.
Once you can breath through your belly, try taking in a breath for two seconds and exhaling for four seconds. Do this a few times and try extending the intake of breath for three seconds and the exhalation to six seconds. 
Keep breathing slow and steady.
Belly breathing is a form of meditation that helps me be more present, mindful and patient.
Focusing on my breath helps me stay calm during moments of stress. And for that I am a happier person.
Could you use some support calming your Nervous System and making Belly Breathing a daily habit? Book an appoinment today!
Feed