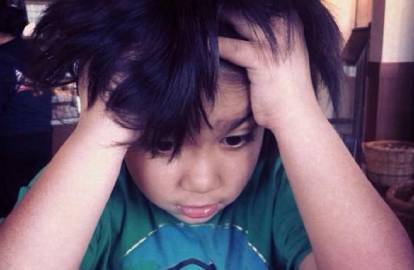 01/12/2016 by GOLDI JACQUES-MAYNES
Avoid Headaches
Knowing what gives you a headache will help you prevent getting one.  I often see my patients come in with recurring headaches. A main focus of my practice is helping my patients identify the causes of their pain so they can increase their chances of avoiding it. Here are some tips that have helped my patients who suffer from recurring headaches. Stay…
STAY HYDRATED: GRAB A GLASS OF WATER AND START DRINKING, YOUR BODY WILL THANK YOU!
Dehydration can cause a lot of symptoms, headaches and migraines being at the top of that list. You should be drinking 1/2 of your body weight in ounces of water (i.e.150 pound person should drink 75 ounces of water a day). 
AVOID REPETITIVE PHYSICAL STRESS ON YOUR BODY: WHAT COULD YOU BE DOING THAT INCREASES YOUR POTENTIAL FOR HEADACHES?
Subluxations are the chiropractic term for a misalignment of the spine which irritates the spinal nerves and leads to diminished nerve function. If you have a chronic subluxation in your neck, you may be suffering from a nervous system that isn't functioning optimally, and your body's way of telling you that something is wrong is a headache or migraine.
Subluxations may be caused by a number of things. Your posture could be putting extra stress on your neck and upper back. Think about your posture at work while sitting at a computer, or bending over a project or student. During other times in your day, notice if you are bending your head to TEXT ON YOUR PHONE, or sticking your head forward to work on your computer. How old is the mattress or pillow you sleep on? Are you wearing flip-flops or shoes with proper arch support and cushion? Think about if you are active or lethargic. What old injuries have you accumulated in your life? All of these things can contribute to subluxations, and subluxations can contribute to headaches.
AVOID TRIGGERS: ARE THERE ANY LIFESTYLE HABITS THAT TRIGGER YOUR HEADACHES?Certain foods may be unexpectedly triggering a headache. Common food triggers are highly processed or 'diet' foods with artificial sweeteners and ingredients. Read food labels to check the list of ingredients. If you cannot pronounce an ingredient, you might want to reconsider eating it. Other common triggers include: smoking, drinking alcohol, eating foods that contain nitrates, and high altitudes. When you find that a certain type of situation or food causes headaches, avoiding the trigger will lower the number of headaches you suffer.
STRESS LESS. TAKE TIME FOR YOUR YOURSELF BY SCHEDULING AN APPOINTMENT WITH YOUR CHIROPRACTOR OR MASSAGE THERAPIST. 
STRESS is a common trigger for headaches. For this reason, many common stress-relief techniques are helpful for reducing headache pain and frequency. Are you struggling with a difficult relationship at home or work? Are your kids driving you crazy? Do you sit in Santa Cruz traffic every day? Do you worry about everything and everyone? Learning how to deal with these stressors (or eliminate them) may dramatically help your health. Practicing yoga, meditation, and BREATHING EXERCISES, as well as using aromatherapy and listening to relaxing music can all help to reduce stress.
DO YOUR MEDICATIONS CAUSE HEADACHES?
Consult with your physician regarding the proper dosage of medication for you. Many medications have side-effects, including headaches.
ESSENTIAL OILS. ESSENTIAL OILS CAN HAVE A HEALING EFFECT MENTALLY, PHYSICALLY, AND EMOTIONALLY. Rubbing one drop of lavender on each of the temples and at the base of the skull at the rear of the head is helpful for headaches. As with any essential oil however, particularly when using it full strength with no carrier oils, you should first do a skin patch test on the inside of the elbow. If there are no signs of any irritation, itching, or redness, then it should be safe to use.
IF YOU OR SOMEONE YOU KNOW IS SUFFERING FROM HEADACHES OR MIGRAINES, GIVE US A CALL TO SCHEDULE A CONSULTATION AND EVALUATION TODAY.  In my office we see that Chiropractic adjustments help prevent the recurrence, diminish the intensity, and shorten the length of a headache.
Feed