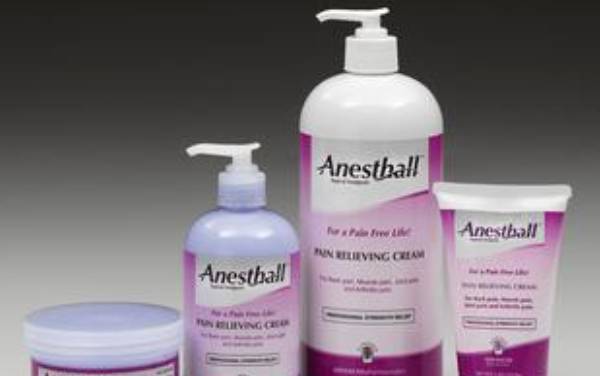 08/09/2017 by GOLDI JACQUES-MAYNES
Anesthall Purple Cream
Anesthall Topical Analgesic: We've Used This Over and Over and Over. Our Patients Love It! Advanced Pharmaceutics offers a product that helps to promote a pain free life. Anesthall Topical Analgesic is available as a pain relieving cream, and a pain relieving balm for use as a topical agent that temporarily relieves minor aches…
ANESTHALL TOPICAL ANALGESIC:
WE'VE USED THIS OVER AND OVER AND OVER. OUR PATIENTS LOVE IT!
Advanced Pharmaceutics offers a product that helps to promote a pain free life. ANESTHALL TOPICAL ANALGESIC is available as a pain relieving cream, and a pain relieving balm for use as a topical agent that temporarily relieves minor aches and pains of muscles and joints associated with arthritis, simple backache, strains, bruises, sprains and sports injuries.  Get Yours Now!
Dr. Goldi says: "I've been using this product on my patients for 15 years. My patients call it 'Crema Violeta' and also ' Magic Purple Cream'. Just don't get it in your eyes!"
Website: PURPLECREAM.COM 
Feed