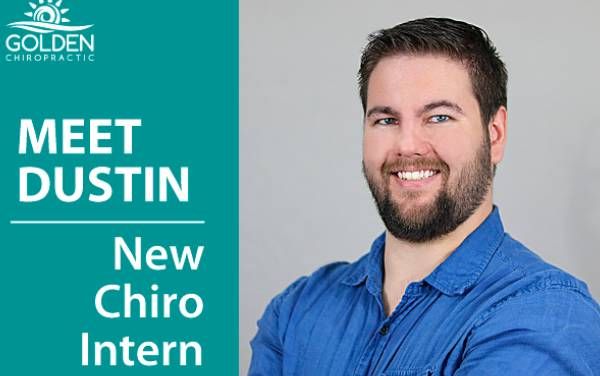 10/11/2018 by GOLDI JACQUES-MAYNES
Meet Dustin Marlow
Dustin Marlow's father owned a small roofing and construction business in Albuquerque, New Mexico. As a result of his work, Dustin's father experienced chronic low back pain. He sought help from a chiropractor. Dustin was 8 at the time, and had no idea what to expect. He found watching this doctor work fascinating. He wanted to know more about chiropractic from that moment forward...  
Dustin earned his bachelor's degree in Biochemistry at the University of New Mexico. From there, he attended Palmer College of Chiropractic in October of 2015.
Dustin takes an active role in his pursuit of excellence in chiropractic. He became a member of the Palmer College of Chiropractic Sports Council in October 2015. He also served as President of the Foundation for Chiropractic Progress at Palmer West Campus from January 2017 – April 2018.
Dustin believes, "Chiropractic should be everyone's first choice when they experience pain. We learn about how the body functions. We actually touch our patients to find out what is really happening to their muscles and joints. Through Chiropractic, I get to make sure that the patient's body functions properly."
Dustin chose to intern under Dr. Goldi because she "sees the kinds of patients I hope to see when I start my own practice. I want to treat active families. Dr. Goldi received a high recommendation from one of the doctors at Palmer, Dr. Tammi Clark."
"Improving quality of life, letting people live pain free so that they can spend more time doing the things that they want," is his goal. According this review of Dustin's work, he's well on his way to meeting that goal—
Intern Dustin Marlow and Dr Lawson-Henze put me at ease instantly with their hospitality and concern for my recovery. They explained to me in detail in terms that was easy to understand what was going on with my injury, and their proposed course of treatment. They estimated my time of recovery (smaller window than 2 days to 2 months) which gave me a light at the end of the tunnel, and their estimation was spot on!
JANIS A. ON YELP
Feed