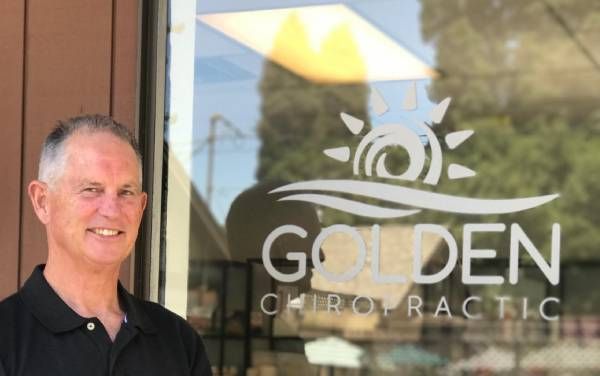 06/25/2017 by GOLDI JACQUES-MAYNES
Kirk Samis, Massage Therapist
Kirk Samis, Certified Massage Therapist   Welcome to the Golden Chiropractic Team Kirk! Kirk is a graduate of Cypress Health Institute located in Santa Cruz.  Kirk is a certified massage therapist by the California Massage Therapy Council. License #70938.  Kirk is trained in Swedish Massage and enjoys the deeper techniques for those who need it.  He…
Kirk Samis, Certified Massage Therapist  
Welcome to the Golden Chiropractic Team Kirk! Kirk is a graduate of Cypress Health Institute located in Santa Cruz.  Kirk is a certified massage therapist by the California Massage Therapy Council. License #70938. 
Kirk is trained in Swedish Massage and enjoys the deeper techniques for those who need it.  He takes an intuitive approach to massage therapy and will tailor the treatment for each individual client; taking into consideration any chiropractic-identifed needs.
Kirk is a graduate of Aptos High School and a longtime resident of Santa Cruz County.  He has 2 grown children and 2 grandsons he enjoys spending time with.  His interests are diverse.  He likes to travel, especially to Maui, where he volunteers his time with the Save the Honokowai Valley group.  He likes being close to nature, no matter where he is.  He is trained as a docent for Watsonville Wetlands Watch and enjoys mountain biking in his spare time.  He is pleased to be a part of the Golden Chiropractic team. 
Feed