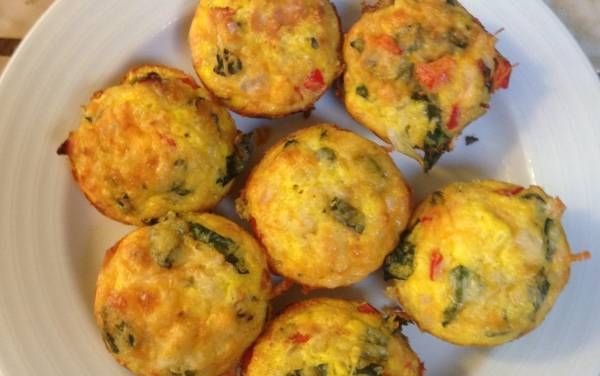 01/04/2017 by GOLDI JACQUES-MAYNES
Easy Cheesy Quinoa Egg Cups
Eating Healthy On The Go is a Challenge I'm always on the go. Once a week I like to whip up some sort of high protein snack that is easy to grab and go. One of my favorites are these Easy Cheesy Quinoa Egg Cups. This recipie was adapted from one that Carmen McIntyre gave…
me during the Standard Process 21 Day Purification program she led at our office last Spring. You can experiment with differnt cheeses, veggies, and spices for a different flavor every time!
Easy Cheesy Quinoa Egg Cups
8-10 eggs
1/4 cup diced onion
1 cup cooked quinoa
1/2 cup of diced turkey or sausage (I like chicken apple sausage)
1/2 cup chopped greens (kale, chard, spinach, etc)
1/4 cup diced red bell pepper
1/4 cup shredded mozerella cheese
1 tsp salt
1/2 tsp Italian Seasoning
Mix all the ingreients in a large mixing bowl. Spray muffin tin with oil. Fill muffin cups 2/3 full and sprinkle with additional cheese. Bake at 325 for 30-35 min. Enjoy!
Feed