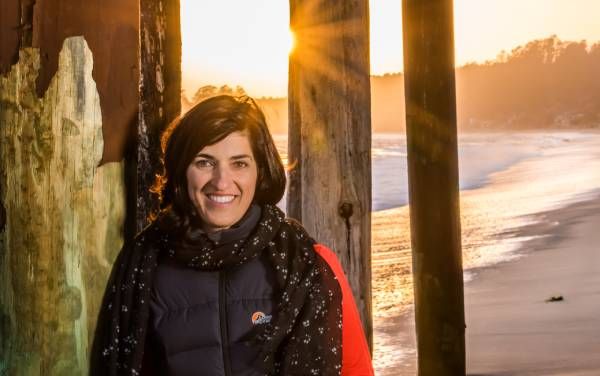 05/04/2018 by GOLDI JACQUES-MAYNES
Dr. Goldi's Journey From Pre-med to Chiropractic
Dr. Goldi first saw a chiropractor in high school when she woke up with a crick in her neck . Her mom took her to see Dr. Smith, who later became her mentor, colleague, and friend.   Dr. Goldi was pre-med, studying Molecular Biology at UC Santa Cruz. She decided along the way not…
Dr. Goldi first saw a chiropractor in high school when she woke up with a CRICK IN HER NECK . Her mom took her to see DR. SMITH, who later became her mentor, colleague, and friend.
 
Dr. Goldi was pre-med, studying Molecular Biology at UC Santa Cruz. She decided along the way not to apply to med school, because she didn't want to prescribe drugs and surgery.
 
While working in biotech, she studied massage at night and became fascinated with the human body. Sports Medicine then became an interest. She went to work with a professional cycling team as their seignior. She loved helping athletes perform optimally without performance enhancement drugs.
 
Dr. Goldi decided to go BACK TO SCHOOL to focus on sports chiropractic. She even served as Medical Director at Sea Otter Classic for a few years.
 
She became a mom along the way, which changed her drive to travel with sports teams. Now she enjoys serving healthy active families.
 
Dr. Goldi  loves treating generations of families, including stressed out moms, and their active husbands and kiddos. She also serves their retired parents struggling with the aches of aging but still wanting to keep up with their grand-kids.
 
As for her own self-care, Dr. Goldi suffered an L5 disc bulge in 2012. She suffers with periodic bouts of SCIATICA and ACUTE LOCKED BACK SYNDROME. Regular self-care through chiropractic, massage, acupuncture, and exercise help her stay out of pain .
Feed